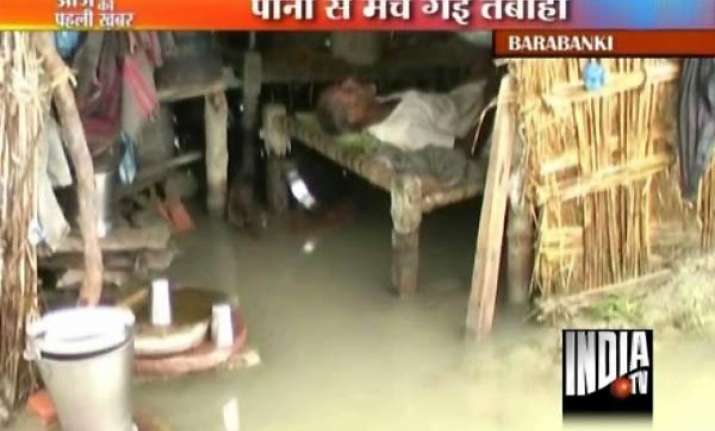 Tarn Taran/Lucknow, Aug 10: Heavy rainfall on Monday led to the inundation of crops on hundreds of acres of land spread over various villages in the district. The rainwater even entered into houses in Chahal and Lehia villages.

Other affected area are Kakka Kandiala, Behla, Rataul,Varpal, Wanchari, Gohalwar, Tharu, Mattewal, Noordi, Johal Raju Singh, Pandori Ran Singh, Pandori Rehmana, Kot Dosandi Mall, Kot Dharam Chand Kalan, Kot Dharam Chand Khurd, Teja Singh Wala, Manochahal Kalan, Manochahal Khurd, Noorpur, Chamke Khurd, Chabal, Swargapur, Mannan, Baba Budha Sahib, and Sarai Amanat Khan.

In Mattewal village, the residents had to climb onto their rooftops after rainwater entered their houses.

Jagdish Singh, former sarpanch of Pandori Ran Singh village said they had to create a breach in the canal passing near the village to divert the rainwater into it.

Deputy Commissioner Satwant Singh Johal said rainwater had entered into the houses in three villages while agricultural fields had been submerged in a number of other villages.  Though the water level had started to recede, the damage to the crops was yet to be assessed.

In Batala, flood water entered residential houses and flooded lowlying localities.

In Uttar Pradesh' Barabank district, flood in the river Ghaghra has inundated thousands of hectares of crop land. People have been living on top of their houses and huts in several villages, where boats are being used for transport.

In Sitapur district, flood in the Chowka river has inundated  crops and houses in  ten villages.