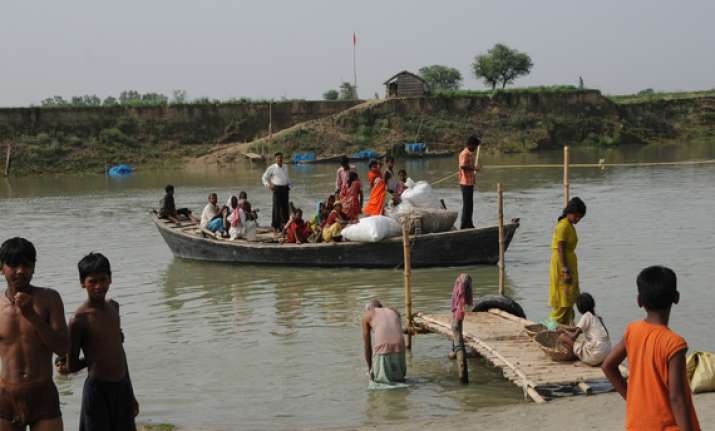 Kolkata: Nine persons lost their lives in floods in five West Bengal districts and the state government yesterday announced a compensation of Rs 2 lakh to the next of kin of the victims.
Seven persons died in West Midnapore and two in Bankura districts and floods also hit Howrah, Bankura and Hooghly districts, state disaster management department sources said.  
The situation in East Midnapore district continues to remain grave because of the inflow of tidal water through breached river embankments but the overall flood situation in West Midnapore district has improved to some extent, the sources said.
Lakhs of people in 80 blocks of the five districts have been affected, with 71,000 houses either fully or partially damaged, they said.
Chief Minister Mamata Banerjee, who visited the flood-affected areas, in a Facebook post, attributed the floods to the sudden release of water from reservoirs in Jharkhand.
"I have visited four districts in the past two days and have seen how the flow of water from DVC barrages, released without any consultation and prior information to the state government, had inundated a large number of villages. Release of water from Galudhi barrage of Jharkhand government further added to our woes," Banerjee wrote.
"It was not due to rains. There was no continuous monitoring of those agencies who abruptly released water," she alleged.
Banerjee directed the district administration to repair all damaged houses and roads after the water receded.
The Damodar Valley Corporation, however, denied the charge of West Bengal government and said water was released with prior intimation to the state administration.