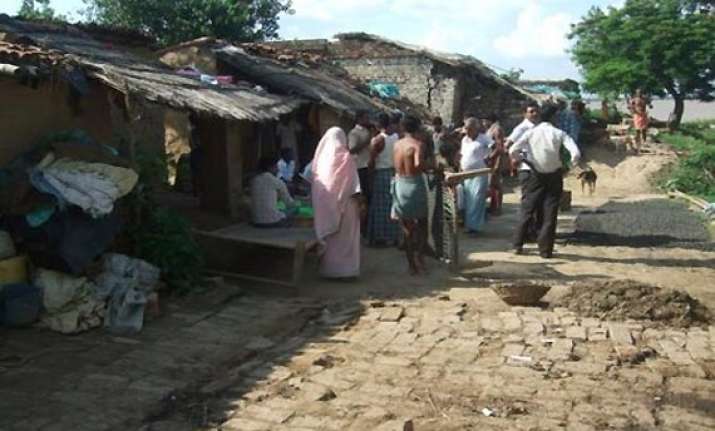 Madhepura: Over five years after their houses were washed away by the Kosi river in the worst floods in Bihar in half a century, Karee Devi and Ramji Das - and hundreds of others like them - are still awaiting the construction of their houses under the state government's rehabilitation and reconstruction project.
The flood victims have been fighting for survival and living in temporary shelters they themselves built in the hope that their houses will be erected under the Bihar Aapda Punarwas Evam Punarnirman Project (BAPEPS).
Ramji, in his mid-60s, a resident of Pratapnagar village in Madhepura district, said that bank accounts of about 1,200 flood victims were opened in in 2012 but the money for the construction of their houses has not been released till date.
Echoing this, Karee, a widow in her mid-50s and resident of Jamwan Tapra village in Madhepura, told IANS: "We have so far not received money in our bank accounts for construction of houses."
"The (Nitish Kumar) government is talking about rebuilding a new Kosi region but this is only on paper; the truth is that it has failed to construct our houses. Look at how we are living in misery," Ramji said, pointing to the small thatched hut he managed to build with his meagre resources.
Karee said the flood victims have been losing hope for rehabilitation and reconstruction due to its delay. "We have no idea when our houses will be constructed by the government," she said.
Mahender Yadav, an RTI activist working among the Kosi flood victims for the last five years, said the plight of Ramji and Karee reflected the ground reality.