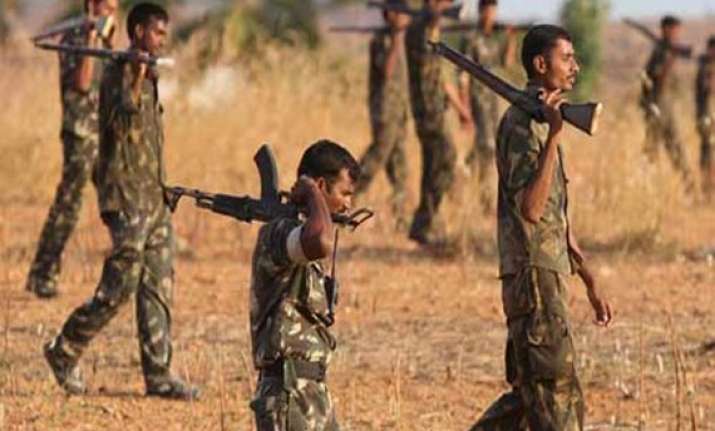 Raipur: Five Naxalites have been arrested with cache of arms and ammunition from Maoist-hit Kanker district of Chhattisgarh, police said today.
"Acting upon specific information, a joint team of Border Security Force and local police nabbed the cadres from forests of Maspur village last evening," Kanker Deputy Superintendent of Police (DSP) MZ Baig said.
A muzzle loading gun was also recovered from their possession, Baig said, adding, later two bombs, weighing 7 kg and 2 kg, battery and 10 mtr wire hidden beneath the soil on Maspur-Raoghat road were also recovered based on their statement.
After getting a tip-off about Naxals holding a public meeting in the jungles of Tadoki, which lies at around 200 kms from the state capital Raipur, the patrol was mobilised yesterday morning.
On seeing the security forces near Maspur village, the ultras tried to escape from the spot.Later security personnel chased and arrested them.
Four of them - Massu Potai (22), Fandiram Dugga (27), Singrai Potai (40) and Bilas (30)- are wanted in several incidents of crime including murder, landmine explosion, arms and ammunitions loot etc, the DSP said.  Another arrested Sindhu Maravi (21), was a sangham member of outlawed Communist Party of India (Maoist), the DSP said.
All the arrested are being interrogated, he added.