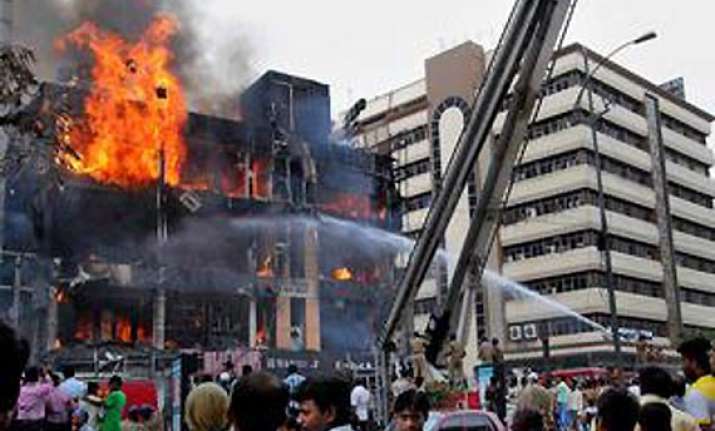 Hyderabad: A major fire broke out at Pooja Edifice building in Begumpet in the early hours of the morning.
The fire caused extensive damage to goods worth several lakhs of rupees as firefighters struggled to douse the raging inferno.  
The fire broke out at around 5.30 am in the complex which houses shops and offices in Begumpet area. 
No casualties were reported in the incident.
Fire officer, S. V. Narayana Rao, said that the fire fighters were successful in dousing the blaze after two hours.  
Six fire tenders turned out to douse the fire and it is now under control, he added.
Officials suspect electrical short circuit to be a reason behind the blaze.