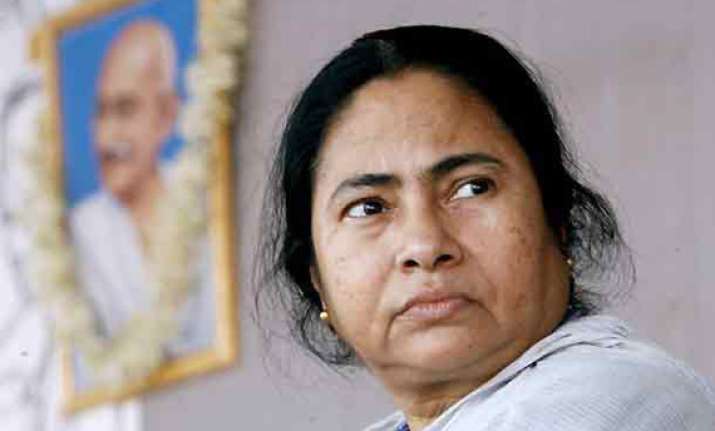 Malda, West Bengal: West Bengal Chief Minister Mamata Banerjee today had a narrow escape after a fire broke out in a hotel room she was staying in Malda district while she was campaigning for the April 24 Lok Sabha poll.
The police said that at around 6.40 pm the AC in the room caught fire while she was inside the toilet. She felt uneasy after inhaling the smoke as she shouted the name of an aide Joydeep for help.
State transport minister Madan Mitra, who accompanied the CM in her campaigning with filmstar-turned TMC MP Mithun Chakraborty, told PTI, "After hearing the cries of Banerjee, Joydeep rushed to Banerjee's help and wrapped her with a blanket, pulling her out of the room. The room was filled with smoke."
The police said that a doctor came soon and examined her.
Fire tenders arrived soon and extinguished the fire.
According to Mitra, Banerjee is unhurt and safe.
An investigation is on into the incident, the police said adding they suspected a short circuit behind the fire.
Madan Mitra told PTI that there was a 'conspiracy' behind the fire.
Mitra said that while Banerjee was in the first floor room, he was in the third floor along with Mithun when the incident took place.