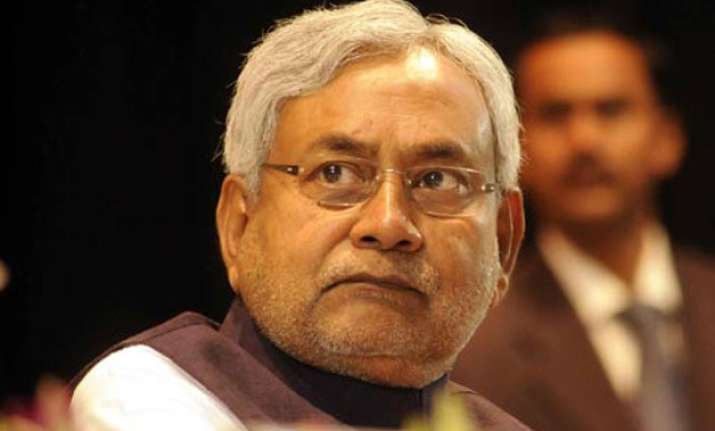 New Delhi: Speaking on the first day of Jashn-e-Urdu orgainzed in Patna, Bihar CM Nitish Kumar said Urdu was the language of India and it was the government responsibility to help in its development.
The CM said applications written in Urdu would be accepted in the government offices and the reply would be sent in the same language as far as possible. "If someone lodges FIR in Urdu, the police stations have to accept it," he said.
The CM honoured 11 Urdu litterateurs and poets with cash awards on the occasion. Nitish also added that Urdu made Hindi richer; that's why the state government declared it the second state language. He said the government would make all possible effort for its development. He said everyone should try to learn Urdu.
As quoted by TOI, Nitish Kumar said, "The government has decided to fill all vacant posts of Urdu teachers and translators. I have been informed that the process of appointing 300 Urdu translators has already been started. The appointment process was delayed because sufficient number of eligible applicants was not available. That's why the state government lowered the eligibility criteria," he said.
Noted Urdu poets like Manawwar Rana, Nida Fazli, Waseem Barelvi, Ana Dehilvi, Sultan Akhtar and Sabina Adib regaled the audience with their satire and contemporary poetry.