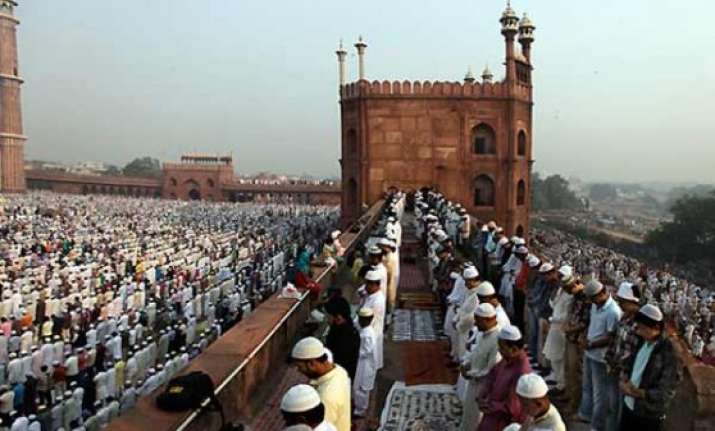 New Delhi: The nation is celebrating Eid-ul-Azha, the festival of sacrifice, with traditional gaiety and devotion. People wear new clothes and attended open-air prayer meetings at several places across the country.
In Delhi, people thronged to famous Jama Masjid, Shahi Fetehpuri Masjid and Eidgah early morning to offer Eid prayers.
Muslims sacrifice animals such as sheep, goat or camel after prayers and share the meat with family members, neighbors and the poor.
It is also known as Bakr Eid in India and is one of the important festivals in the Muslim calendar.
The festival commemorates the willingness of Prophet Ibrahim to sacrifice his son as an act of obedience to Allah.
It is celebrated on the 10th of Zilhajj month of the Hizri calendar.
It is a gazetted holiday in India and is also referred as the festival of sacrifice.