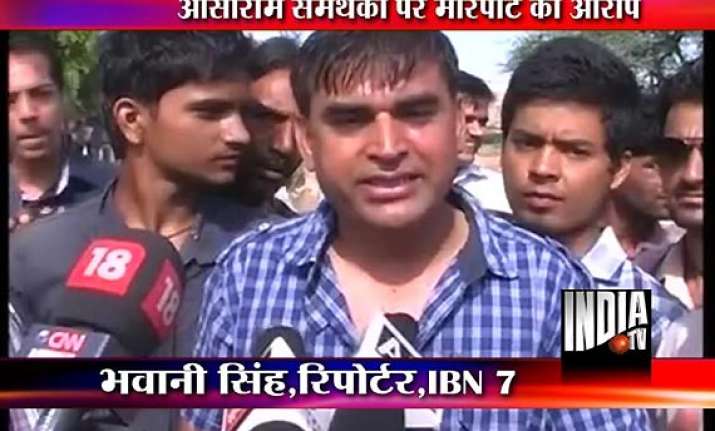 New Delhi: Condemning the attack on journalists outside Asaram Bapu's ashram in Jodhpur, the Broadcast Editors' Association (BEA) has demanded that steps be taken to ensure the safety and security of media persons.
In a statement released here, the BEA said it is "shocked" at the attack on media persons by the supporters of Asaram Bapu.
It demanded "immediate steps for safety and security of media persons as democracy cannot afford to allow anybody to hold the rule of law to ransom."
"Any such attack is an attempt to prevent media from discharging its legitimate duty of dissemination of information - a duty that is vital to the healthy functioning of a democracy," said the BEA, whose members include editors of leading news channels.
Supporters of Asaram today allegedly attacked a TV reporter and a cameraman at his ashram in Jodhpur. The TV journalist claimed that they had gone to Asaram's ashram for a coverage when some of his followers attacked them and snatched their camera.
Asaram is accused of sexually assaulting a 16-year-old schoolgirl and inmate of his Jodhpur ashram.