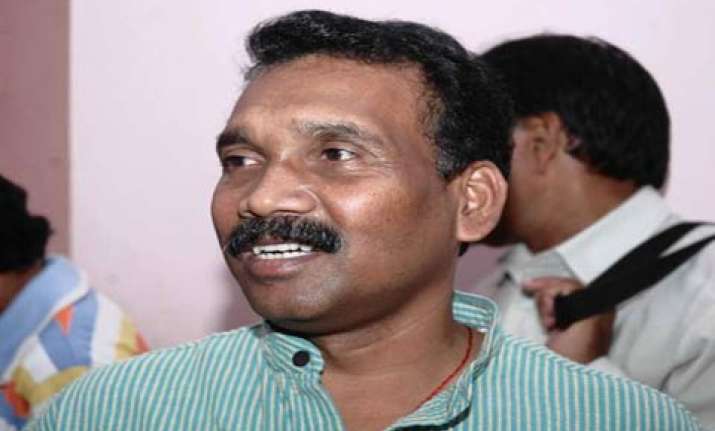 New Delhi, Apr 12:  The Enforcement Directorate is all set to attach properties worth Rs 130 crore allegedly belonging to former Jharkhand Chief Minister Madhu Koda and his aides.
The Directorate, which is probing charges of huge illegal investments and hawala transactions against Koda and his associates, got an approval order from the adjudicating authority under the Prevention of Money Laundering (PMLA) Act in the national capital.
Sources said this is the first order that the Directorate has got and more such attachments are in the offing as the total cost of the properties ascertained and identified by the ED is more than Rs 200 crore. 

The attachment action under the PMLA is a step where properties of the accused are attached as "proceeds of crime", the sources said.
The ED has identified properties primarily in the state of Jharkhand and a few in adjoining Bihar, which will be sealed and a complete embargo would be issued by the agency against their sale and purchase as an inquiry is in process against the owners- Koda and his associates.  The properties to be attached also include those allegedly owned by Koda's associates like Binod and Vikash Sinha, who are in judicial custody.
The Directorate had on March 4 filed a charge sheet at a special court in Ranchi against Koda accusing him of amassing illegal wealth of over Rs 1,340 crore in connivance with four of his close associates including a CEO of a Mumbai-based bullion firm.
The ED presently is also awaiting replies to its Letters Rogatories (LRs) sent in the case to countries like Dubai, Sweden, Thailand, Indonesia and Liberia to probe illegal investments in this case.
Koda and his associates are facing inquiries by various probe agencies like the Income Tax department, the CBI and the Jharkhand Vigilance Bureau regarding the alleged illegal investments. PTI