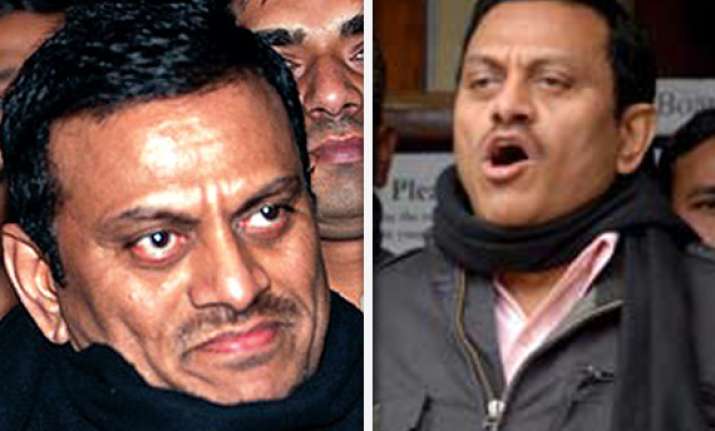 New Delhi/Hyderabad, Aug 8: In a boost to India's efforts to fight money laundering crimes having cross-border connections, the Enforcement Directorate has attached assets over Rs 4 crore of kidney scam kingpin Amit Kumar.  This is the first legal action abroad by any probe agency in a criminal case.
The Australian Federal police, counterpart for the ED, has issued prohibitory orders (meaning you cannot access, sell or lease) on a posh bungalow of the doctor in Melbourne's Sunbury area after a special Prevention of Money Laundering Act (PMLA) court in Delhi had issued a Letters Rogatory (legal request) in this regard last year.
The property has an estimated value of Rs 4.35 crore.  ED sleuths served the order on Kumar today in a jail in Andhra Pradesh's Guntur where he is lodged at present in judicial custody in connection with the same case.  The ED probe had found this bungalow of Kumar was purchased from "proceeds of crime".
"This is the first time that an Indian enforcement agency has been able to attach a property for criminal offence in a foreign land. This is a big step when it comes to cripple money launderers and hawala operatives," a senior official said.
The case was being probed by the Delhi zonal office of the ED based on a 2008 CBI FIR in this regard.  Kumar was brought from Nepal and arrested by CBI here on February 7, 2008.
The ED has already attached the properties worth Rs 30 crore of Kumar and his associates in connection with its money laundering case in the kidney scam.  
The ED is also looking at taking similar action relating to a few other properties of Kumar in Canada and Hong Kong.  
The multi-crore kidney scandal had surfaced in January 2008 when police arrested several people for running a kidney transplant racket in Gurgaon.