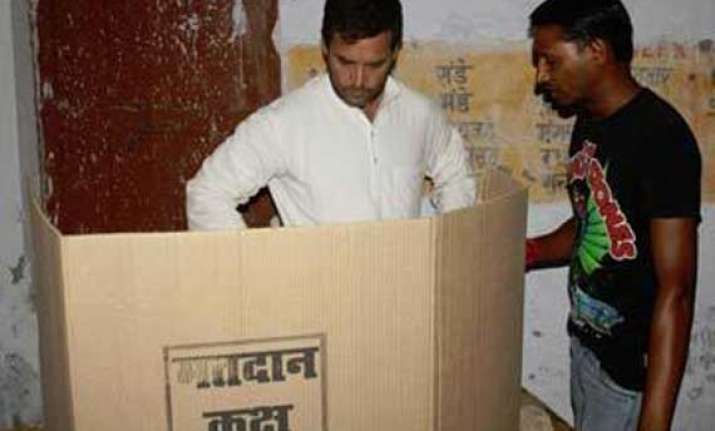 New Delhi: Amid BJP's criticism, the Election Commission today ordered further probe to ascertain whether Rahul Gandhi violated electoral law by entering the EVM area of polling booths during balloting in his constituency Amethi on Wednesday.
The Commission is expecting a report by Monday and could consider the issue the same day.
After a marathon meeting here this evening, the Election Commission decided to order further investigation by senior officials attached with the Chief Electoral Officer of Uttar Pradesh before taking any decision, an EC official told PTI.
"The matter will be processed after receipt of the report," he said.
Election Commissioner H S Brahma earlier today said the poll body is taking a decision and "not trying to avoid" it.