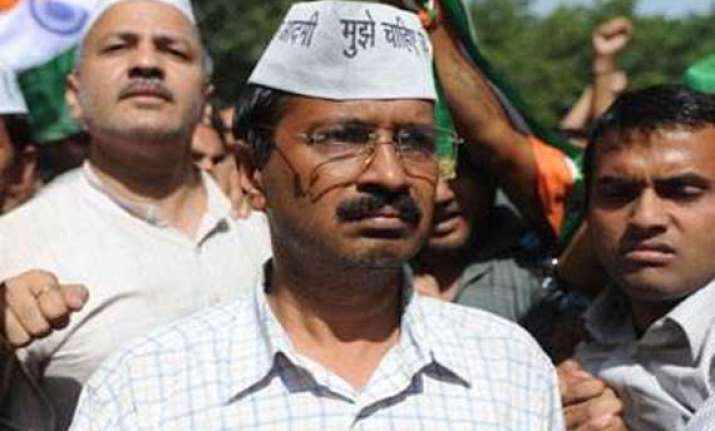 New Delhi: The Election Commission today issued a show cause notice to Aam Aadmi Party leader Arvind Kejriwal for his alleged remarks in Amethi that even if a single vote is cast in favour of Congress and BJP, then it will be "treachery against God and the country".
Noting that prima facie he violated provisions of the Model Code of Conduct, the Commission has given him time till May 13 evening to present his views on the matter failing which the poll body will take a decision without further reference to him.
Acting on a complaint by BJP, it said that addressing a public meeting on May 2 in Amethi, Kejriwal allegedly said, "If any person in Amethi votes for Congress, then don't feel bad (for the remarks) he will commit treachery against the country....Have I said something wrong...., am I saying too much....I once again say even if a single vote is cast to Congress or BJP then you will commit treachery against God and country."
The poll body has also provided him with a copy of the CD carrying his reported remarks.