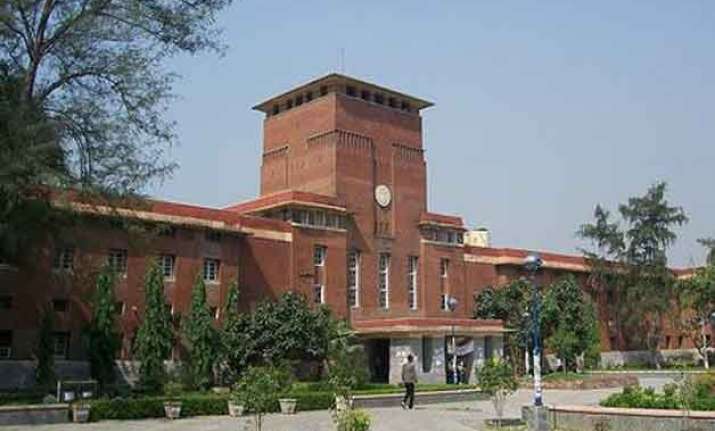 New Delhi: Delhi University today terminated the services of a Mathematics professor with immediate effect after an internal probe committee found her guilty of gross misconduct and dereliction of duty.
Dr Sapna Jain of the Department of Mathematics was served a show-cause notice last month on why her services should not be terminated after a committee found that allegations of sexual harassment levelled by her against several varsity officials were false.
Jain, however, did not respond to the notice, prompting the varsity administration to terminate her services.  "The Executive Council (EC) of the varsity in its meeting held today... resolved to terminate the services of Dr Sapna Jain, Associate Professor, Department of Mathematics, with immediate effect for gross misconduct, including not taking classes amounting to an act unbecoming of the teacher," DU Registrar Tarun Das said in an official statement.  
"While EC was of the unanimous view that Jain's services be terminated, three members expressed a dissenting view that she be granted post-termination benefits," he added.  Meanwhile, EC member Abha Dev Habib said, "DU in its council meeting of January 9, 2015, had decided to issue a show cause notice to her, following which she went to court seeking a stay on any action by the varsity." The matter is pending in court.
Jain had in the past accused several varsity officials of sexually harassing her but all the allegations were found to be false by a DU internal probe committee.  
"The inquiry, conducted by a retired Judge, examined the charges against Jain and concluded that she has not been taking classes assigned to her over a long period and has not been performing her official duties.  
"Further, she repeatedly made unsubstantiated and defamatory allegations in her letters written to several government authorities," Habib said.  
She, however, maintained that varsity should have examined the issue which is pending before court in a more serious manner and should have considered a compulsory retirement option for her. Jain was not immediately available for comments.