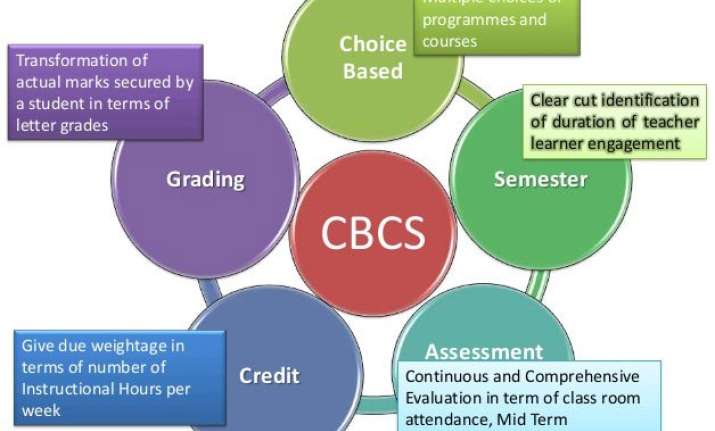 New Delhi: Six members of Delhi University's Academic Council have opposed the UGC-initiated Choice-Based Credit System (CBCS) to be kick-started from the 2015-16 session.
The members - Amitava Chakravarty, Mridua Arora, Nikhil Jain, Renu Bala, Rudrashish Chakraborty and Sujeet Kumar have written an open letter to the Vice Chancellor Dinesh Singh asking him to set aside the time timeframe proposed by UGC for the implementation of CBCS.
The same will also be under discussion in Academic Council's meeting on Wednesday.
In the letter, they have cautioned Singh to refrain from putting DU through yet another reform and that too in haste. They pointed at the bitter outcomes of the Four Year Undergraduate Programme (FYUP) which did not turn up well.
"DU has been already subjected to three rounds of reforms since 2002-03," they reminded.
The letter reads, "All aspects of the academic programmes, both undergraduate and postgraduate, ranging from formulation of courses to the examination and assessment system are involved...Hurried implementation of drastic restructuring without rigorous academic scrutiny will fail the responsibility that the university has towards students," members had mentioned in the letter signed duly by all of them.
They have specifically talked about the time-frame desired by the HRD ministry for the introduction of the system. They say that the same "does not permit an honest responsible engagement with the UGC proposals and should, therefore, be set aside."
The council members proposed an alternate method of introducing such reforms. They demanded an elaborate method unlike UGC's 'Cafeteria approach' which means, according to them, such reforms should be be  widely consulted with teaching fraternity first before implementation.
Workshops and seminars should be conducted and the documents related to these reforms should be circulated to all concerned to understand things before their implementation.
They have also demanded that along with the debate on the UGC guidelines on CBCS, the recent reforms should also be reviewed.