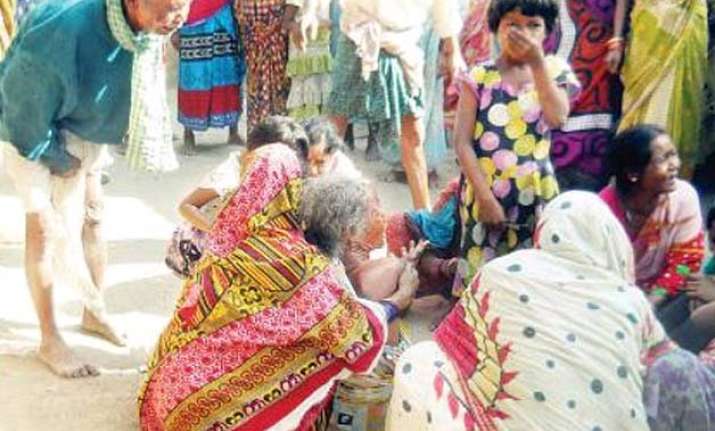 Anugul (Odisha): Fortyfive-year-old Gokulananda Guru, a daily wage labourer, jumped inside a well in his village Nuasahi under Banarpal block on Sunday night with his seven-year-old son.
Their bodies were fished out by fire brigade personnel on Monday morning.
Gokulananda's wife Babita used to work as a cook assistant for midday meal scheme in a school, but had left home 18 months ago and did not return. He approached the local police, but police failed to trace his missing wife.
Gokulananda had four children, apart from his old parents and his unmarried sister.
Gokulananda's father said, his son, who was very much depressed, was finding it difficult to look after his extended family with his meagre earnings and then decided to take the extreme step.
The old couple were getting old age pension from the government, while Gokulananda was getting disability pension, but the money they received was insufficient to look after eight family members.
At night, Gokulananda's mother found her son and grandson missing. Their bodies were found floating inside the well the next morning.