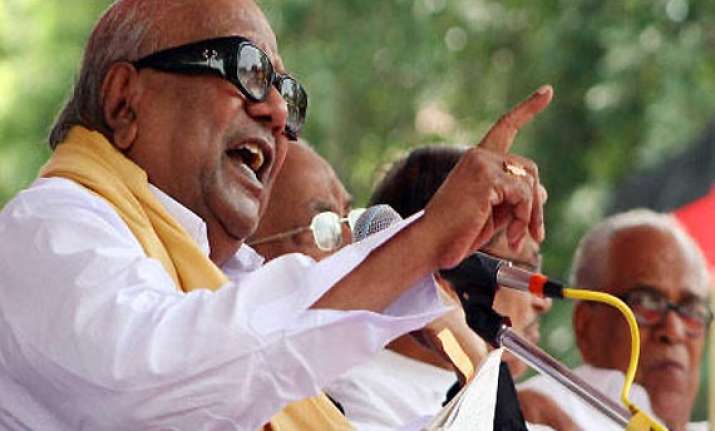 Chennai, Jun 17: The DMK announced on Monday that it will stage statewide protests next month demanding immediate implementation of the Sethusamudram Shipping Channel project.
This will be part of a series of protests on the issue, the DMK's administrative council under party chief M Karunanidhi resolved here on Monday.
The protests on July 8 will also demand that AIADMK government withdraw an affidavit filed in the Supreme Court against the project, it said.
The Rs 2400 crore Sethusamudram project that involves dredging of the Ram Sethu or Adams Bridge, has become a bone of contention between arch rivals DMK and AIADMK with chief minister Jayalalithaa demanding that Ram Sethu be declared a national heritage.  
Karunanidhi has been arguing that AIADMK had in its poll manifesto in 2001 and 2004 supported the project.
The 90 year-old DMK patriarch, who courted controversy with remarks against Lord Ram in the backdrop of the issue, recently said the project can be named after Lord Ram himself but pleaded for its implementation.
Among other resolutions, the council urged the Centre to initiate strong steps to "stop attacks on Indian fishermen by Sri Lankan navy."