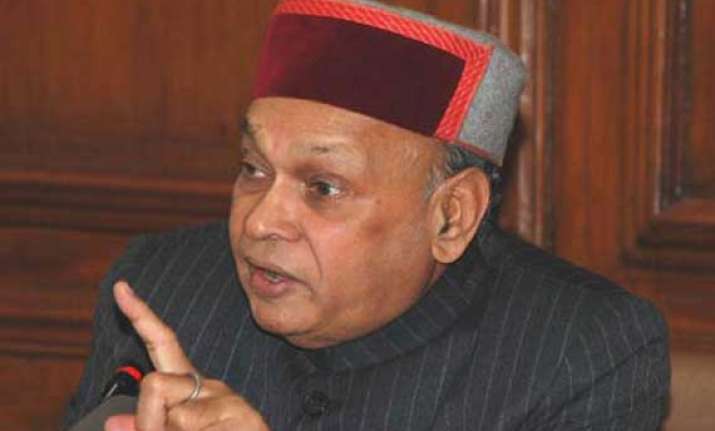 Hamirpur (HP): Alleging that Congressmen were actively involved in the killing of Sikhs during the riots in 1984, former Himachal Chief Minister and senior BJP leader Prem Kumar Dhumal yesterday supported Akali Dal's demand for a SIT probe into the killings.
"Rahul Gandhi has himself admitted role of Congress leaders in the riots and he should take action against them too," Dhumal said talking to reporters here.
He supported Akali Dal's demand for SIT probe, alleging that some Congressman were involved in the riots.  Attacking Chief Minister Virbhadra Singh over TV surveys on Lok Sabha elections, the former CM alleged that for Singh, any survey that gave edge to BJP is manipulated and whatever suited the Congress was right.
Almost all channels have predicted victory of BJP in the Lok Sabha polls and said that dubbing these surveys as "manipulated" was a sign of frustration and demoralisation in Congress, Dhumal said.
He said the names of BJP candidates from all four Lok Sabha seats would be finalised during a meeting of the party in New Delhi on February 9 and 10.
Dhumal denied any friction in the party on the issue of ticket and claimed that the party was united and would win all the four seats.
Talking about the prospect of Aam Aadmi Party in state, he said the party had lost its grounds in Delhi from where it had risen and as such there was no question of it gaining grounds in Himachal where politics was bi-polar between BJP and Congress.
He also ruled out the possibility of a third front in the state.
Dhumal, whose government had aggressively implemented ban on polythene, yesterday supported the trading community in its demand to lift the ban on sale of perishable items in plastic containers.
He said that if the ban continued, thousands of traders would become unemployed and there would be a shortage of many items like milk, curd, bread etc. in the state.
"If the ban is imposed only within this state, the trading community would suffer much and it would create a chaos," Dhumal said, adding that it was a national-level issue and the state government should discuss it with other states and the central government before implementing it.
He claimed when the previous BJP government had imposed a ban on the use of polythene bags, the traders had extended a helping hand to the state government by selling their items in bags of jute and cloth.