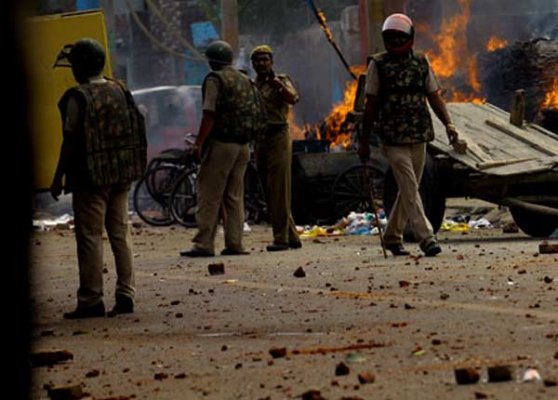 New Delhi: The police plans to make available milk and other essentials to the residents of east Delhi's Trilokpuri on Monday, three days since they were confined to their homes following a communal clash. The area is still tense.
Delhi Police Saturday prohibited unlawful assembly of people after a clash between a group of Hindus and Muslims over Diwali celebrations on October 23.
"The situation in the area is still tense, but under control. We are planning to organise the distribution of milk and other eatables in the affected blocks of Trilokpuri," a senior police official said.
He added that if required, Delhi Police will also take help from other institutions in facilitating this.
The residents on Sunday complained of shortage of essential commodities like milk.
"There are still a few elements in the area who are hiding themselves and looking for opportunities to disrupt peace," the official said.
"So far, we have detained 76 people out of which 34 have been arrested," he added.
Informed Delhi Police sources said that majority of the mob comprised minors who were detained but later allowed to go.
As the situation is still tense, the movement of public transport vehicles is completely restricted in the area.
The whole of Trilokpuri, divided into 36 blocks, were being manned by more than 1,000 security personnel - from Delhi Police, Rapid Action Force and Central Reserve Police Force.