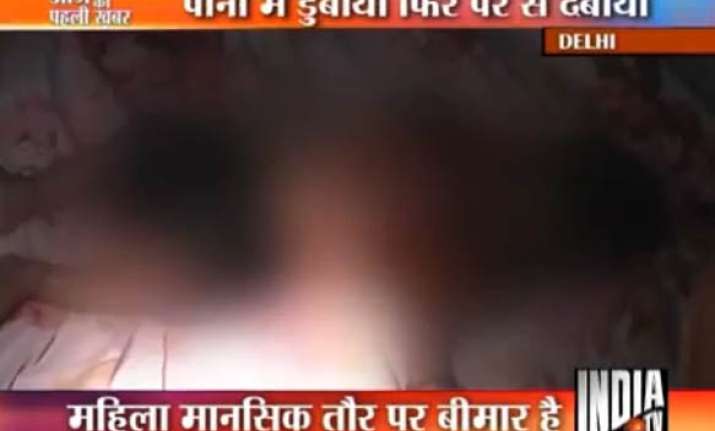 New Delhi, July 23 ; In a macabre incident, a woman, reportedly mentally unstable, drowned a six-month-old infant in the overhead water tank of DDA flats in Delhi's Motia Khan area on Friday. 

The woman was caught by neighbours and handed over to the police.

The woman, yet to be identified, was seen by neighbours from the balconies, tying a thread over the infant and drowning it in the water tank. After the infant almost died, the women took out the body and stamped it with her foot.

It was then that the neighbours raised a hue and cry and overpowered the woman. The woman was not a resident of the locality.