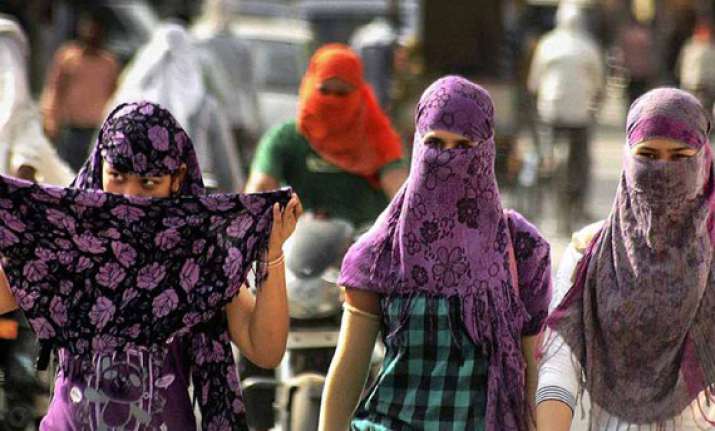 New Delhi:  It was another scorching morning for Delhiites today with the sun beating down and the mercury expected to touch 42 degree Celsius, four notches above normal.
With the temperature maintaining an upward momentum for the past three days in the national capital, the mercury is expected to rise to 42 degrees, according to the Met department.
The mercury settled at 41 deg C on April 29. It rose to 42.1 degree Celsius on April 30 while yesterday it was 42.8 deg C.
The minimum temperature recorded this morning was 26.2 degree Celsius, which was one degree above normal, while the humidity recorded was 34 per cent.
The weatherman has predicted mainly clear sky till noon. However, partly cloudy sky is expected in the late afternoon and evening, a MeT official said.