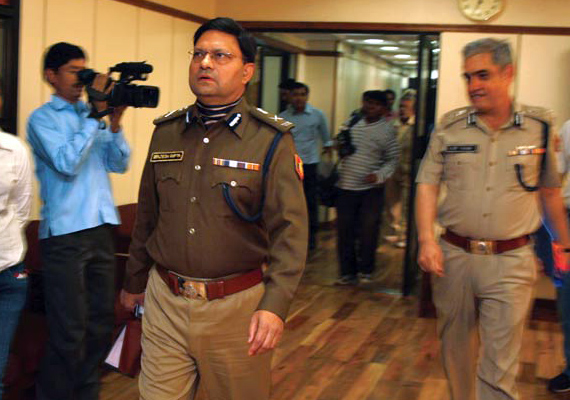 New Delhi, Feb 23: Delhi Police today said it will take action against those policemen who used excessive force while dealing with yoga guru Ramdev-led protesters at Ramlila Maidan last year in compliance of the Supreme Court order on the incident in "full letter and spirt".

City Police Commissioner B K Gupta said they were asked to take disciplinary action against those policemen who indulged in brickbatting or lathicharge against protesters and register criminal cases against policemen and members of the gathering for destruction of public property.

"We will abide by the Supreme Court order in full letter and spirit...We will take action against those policemen who had used excessive force on protesters," Gupta told reporters reacting to the apex court order which held both police and Ramdev responsible for the incident.

Gupta said the Supreme Court has maintained that it was not wrong on the part of Delhi Police to bring the issues to the notice of Home Ministry as they have to act collectively on law and order matters.

He said the court has differentiated between the policemen who had helped the protesters to go out of the venue and those erring personnel who indulged in brickbatting and resorted to lathicharge.

"They have divided collective responsibility and individual responsibility...we have to take disciplinary action against these policemen (those who indulged in violence)...we will first register a case and then take action," he said.