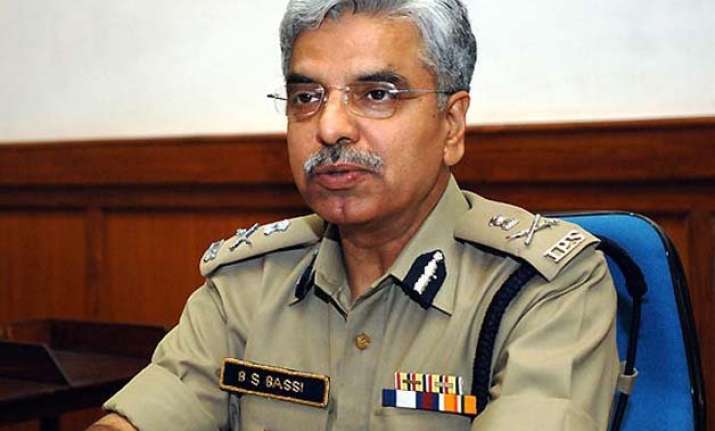 New Delhi: Delhi Police is mulling setting up a system to enable women travelling in cabs or autorickshaws share registration number plate pictures on a police server to ensure that the driver behaves responsibly and the vehicle is traced easily in case of any untoward incident.  
Delhi Police Commissioner B S Bassi has asked Special Commissioner (Operations) Sundari Nanda to explore the possibility to set up such a system.
"We can set up such a system where a woman before boarding an auto or cab can click a picture of its registration number plate on her phone and send it to us. The photo can be deleted from the system after 72 hours if no complaint about the journey is made," Bassi said.  
Police believes that if the driver of the cab or auto will know that a photograph of his vehicle has been sent to police, he will be more responsible and issues like overcharging and misbehaving will not happen.  
There have been incidents in the past where drivers of autos and cabs have not just misbehaved but even sexually assaulted woman commuters.
An Uber cab driver, identified as Shiv Kumar Yadav, had allegedly raped a 27-year-old finance executive in his taxi which she had hired to return to her home in north Delhi's Inderlok area on December 5.
The top brass of Delhi Police wants to extensively use technological solutions to make the city safer, especially for women. Home Minister Rajnath Singh had launched 'Himmat', a mobile-app of Delhi Police on January 1 to enhance safety of women in the national capital.
"The woman user can download the app and raise SOS alert by either shaking the phone, or by using button switch installed in audio jack or by using the mobile soft button in the application. Alerts will then go to her guardians as well as the police control room.
Once the woman raises an alert, her location, video and audio of 30 seconds are shared with the Central Police Control Room," Bassi said.  The control room will get the alert and then the dispatcher will guide PCR van to attend to the caller. The app will keep giving 10 seconds update on the dynamic location of the woman in distress.
Women can download it on Android smartphones and use it after registering with the Delhi Police's website. The app will soon be launched on iOS operating system for iPhone users.
All police stations of Delhi have been mapped on this app. This is being integrated with the existing PA-100 system, he added.