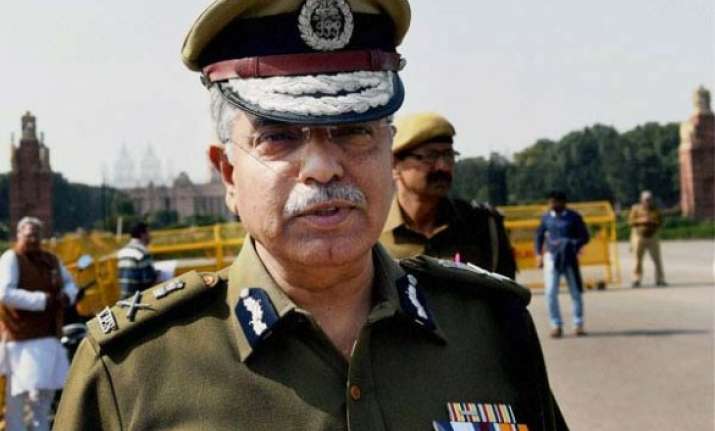 New Delhi: Delhi Police Commissioner B.S. Bassi on Sunday said he would call on Chief Minister Arvind Kejriwal on Monday to remove all misconceptions between them.
"I received a letter from the chief minister's office, asking if a meeting was possible. I will definitely meet him at 4 p.m. on Monday and exchange views," Bassi told media persons here.
"May be, the Arvind Kejriwal-led Delhi government will be able to tell us something useful. In return, I can tell them something that helps increase their knowledge about policing. After all, I have spent 38 years of my life in policing and have had different experiences," he told reporters.
"As a professional police officer, it is my duty that I should remove any misconceptions about policing. I will have a good opportunity in the meeting to clear misconceptions, if any," the police chief said.
About the AAP government's criticism of Delhi Police over law and order issues, Bassi said: "It's always good to have critics since they help you know about your flaws."
Earlier, Bassi told reporters he will discuss the brutal murder of a young woman in the capital and explain to the government that the police were trying their best to deal with the case, and that there was no inaction on their part.
Meenakshi, a Class 11 student, was stabbed repeatedly allegedly by two of her neighbours after she objected to their verbal abuse on Thursday. The incident happened in central Delhi's Anand Parbat area.