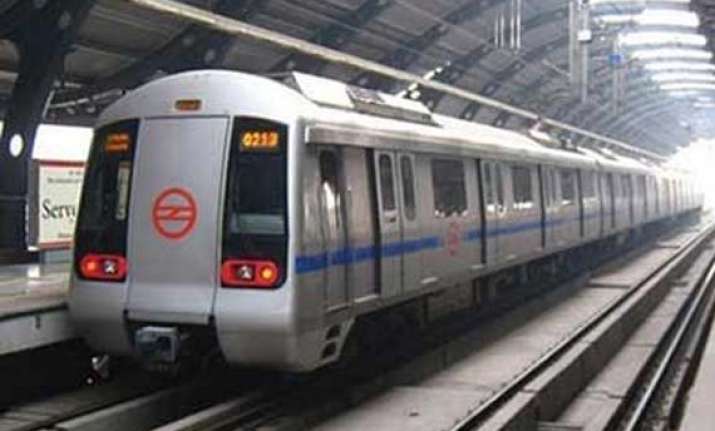 New Delhi: Delhi Metro saw both highs and lows in 2014 as it launched new sections and came out with engineering feat but was beset by trouble in land acquisition which may result in DMRC missing its deadline of phase-III expansion of adding over 140 km to the existing network.  
The metro also came out with number of engineering feat and started preparation for fourth phase expansion of the network to link outer Delhi areas of Narela, Bawana and Najafgarh.
After launching the Mandi House to Central Secretariat Metro section in June last year, DMRC started trial runs between Mandi House - ITO stations at the fag end of the year, giving Delhiites a reason to look forward to a seamless ride to the busy area early this year.
On the slow pace of Phase-III construction work, DMRC MD Mangu Singh in a letter to Delhi Chief Secretary D M Spolia last November, detailed all the obstacles in terms of land acquisition being faced to take the project forward.  The metro also constructed a viaduct between South Campus and Delhi Cantonment metro stations at a height of 23.6 m at Dhaula Kuan which will cross over the existing alignment of the Airport Express line.
The new section of the Hauz Khas station on the Janakpuri West-Botanical Garden corridor is being constructed 29 m below the ground, surpassing the depth of the operational Chawri Bazar station, which at 25 m, is the deepest station now.  
It is also building a single-tube tunnel which would pass under operational elevated tracks between the Kalkaji Mandir and Nehru Place stations as part of works for its third phase of construction.
A bigger Metro Museum, currently housed at the Patel Chowk Metro station, is coming up at a 12,000 sq m plot of land at northeast Delhi's Shastri Park that would serve the twin purpose of "entertainment and education".  
Metro also turned into a political battlefield in many ways as many stations had to be closed in the beginning of 2014 as former Delhi Chief Minister Arvind Kejriwal led a dharna in front of the Central Secretariat Metro station.  
Later, posters were put up by various political parties inside the coaches in the run up to the Lok Sabha polls with BJP taking a lead over others, which in a way recognised the largely untapped marketing potential of the fast-growing network.