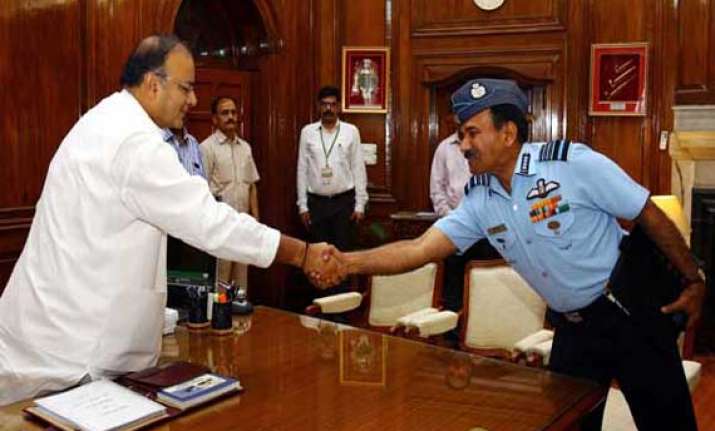 New Delhi: Defence Minister Arun Jaitley was today briefed by the Air Force on its operational preparedness and its immediate requirements such as 126 Rafale combat aircraft for carrying out its assigned tasks. 
The presentation was made by the top IAF brass to the Defence Minister at the Air Headquarters and it last for over an hour, IAF officials said.
The Defence Minister was also briefed by IAF on the ongoing Indo-French exercise 'Garuda-5' in Jodhpur where France has fielded its frontline Rafale combat aircraft, which have been selected by India for its requirement of 126 multirole fighter planes, they said.
IAF also briefed the Minister, who was accompanied by the Joint Secretaries looking after the functioning and procurements of the force, on its present capabilities along the two frontiers with China and Pakistan.
The force has acquired certain important capabilities in form of C-130J Super Hercules transport planes and C-17 Globemaster heavy-lift aircraft in the recent past along with Mi-17V5 choppers but lost one of its six C-130Js in an air crash.