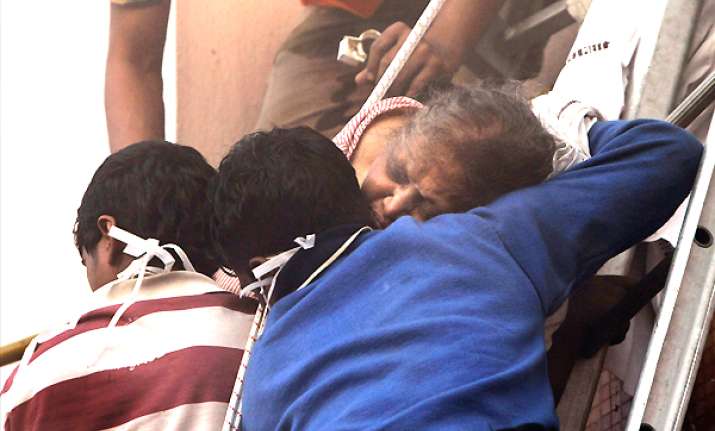 Kolkata, Dec 10: The toll rose to 91 today with one more victim succumbing in hospital where he was admitted after the fire at the private AMRI Hospital. 

Commissioner of Kolkata Police R K Pachnanda told PTI that one more patient from AMRI died during the day taking the toll to 91.

Police sources said that identity of the body was yet to be established.


Meanwhile, the fire-brigade sent two tenders after receiving reports of fresh smoke in the basement of the AMRI hospital.

Fire brigade sources said that this was normal after a major fire and it was put out.

Six of the seven arrested directors of the AMRI hospital, where 90 people mainly patients suffocated to death after a fire, were today remanded to 10-day police custody by a court here.
Chief Judicial Magistrate of the Alipur court, S M Shahnawaz remanded R S Goenka, S K Todi, Prashant Goenka, Manish Goenka, Ravi Todi and Dayanand Agarwal in police custody till December 20.

Shahnawaz ordered that another AMRI director R S Agarwal, who was admitted to the B M Birla Hospital here after his arrest yesterday, be produced in court at the earliest.  They have been charged with culpable homicide not amounting to murder and negligence.

Trinamool Congress MP Kalyan Banerjee, who appeared as Special Public Prosecutor, accused the hospital management of flouting all safety norms, saying that while the fire broke out around 3:20 am, the police were informed only around 4:10 am.


Banerjee said that all the fire alarms had been switched off which was a cognizable offence.

There were also no emergency exits and the fire brigade personnel had a tough time reaching the affected areas and the patients, Banerjee said.


Amitava Banerjee, who appeared for the accused, told newsmen outside the court that he was not allowed to move the bail plea.

"It was a one-sided hearing," he alleged.