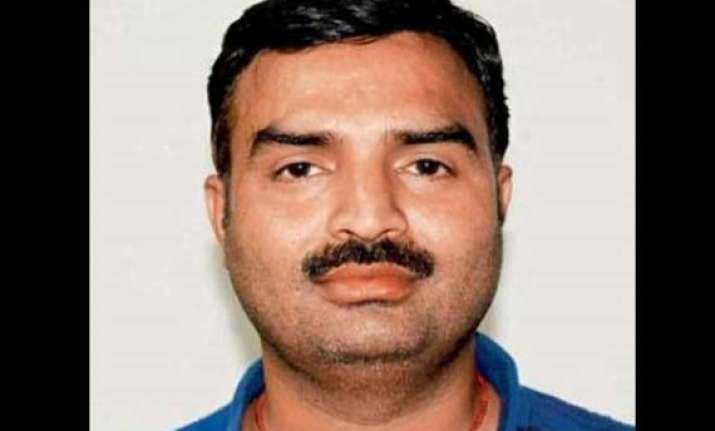 Greater Noida: In a major breakthrough, the Noida Police on Tuesday caught RTI activist Chandra Mohan Sharma alive from Bangalore who was found dead in a burnt car near Eldeco Crossing in Greater Noida three months ago.
According to police, Sharma, whose charred body was found inside his car on May 2 this year, had faked his own death. The incident took place when he was returning home after duty.
Sharma was also a member of Aam Aadmi Party (AAP).
At that time, police had said that though Sharma's relatives identified the body, his body was charred beyond recognition.
Sharma's family members and AAP alleged he was murdered and he was getting threatening calls from the mafia whose deed he had exposed through RTI.
Police said they had received inputs that Sharma was spotted near the Nepal border with a lady.
After verifying the reports that he is alive, several teams were formed and pressed into service to trace Sharma.
Police said that the Sharma and his companion tried to contact their family members when they were nabbed in Bangalore.
Sharmas's wife Savita Sharma said that once she had scanned the mobile phone of her husband and found some suspicious messages.
Savita claimed that a woman, whose frequent calls had figured on Sharm's phone, lived close to their house.
"The young lady had gone missing after one month of the incident. I had thought these are rumours but this is a fact. My husband is alive. He was working for a good cause but this act is shameful," she said. 
When asked whether she will meet her husband or not, she replied, "I don't know this man...how can I meet a person who is no more?" 
Sharma's arrest has raised a key question which needs to be answered first that if the RTI activist is alive, then whose body was found on May 2 inside his.