Follow us on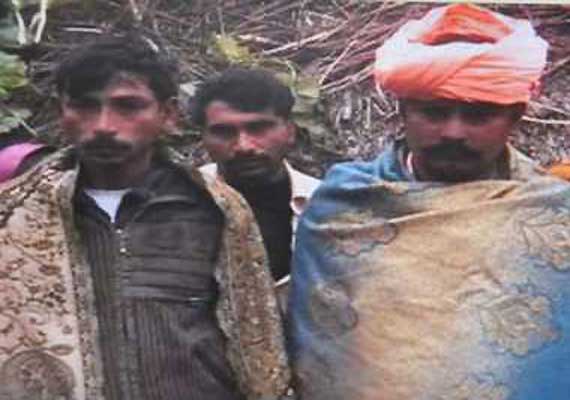 Bareilly (UP): It's a story only Bollywood films could boast of. Twentyfive years ago, in 1989, 25-year-old Chhatrapal, while working in the fields in Bhudua village near Devrania in Bareilly district was bitten by a poisonous snake, and he was presumed dead by his illiterate family.
Chhatrapal's body was immersed in the river, and the family returned home. The body luckily floated down the river and reached a village of snake charmers in Badayun district. Chhatrapal was unconscious, and was taken out by snake charmers, who brought him back to life in Dhakia village.
At the time of snakebite, his wife Urmila was pregnant, but unfortunately she had a miscarriage. Her father-in-law Nathulal alongwith other villagers of the panchayat decided that she should stay as a wife to the younger brother Tejpal, without going through the formalities of marriage.
Urmila had two children from Tejpal, but on Monday (Jan 6), the family was shocked when they saw Chhatrapal standing outside their home.
He had been brought there by local villagers who had visited the snake charmers' village.
Urmila was now on the horns of a dilemma. Whom to accept, Chhatrapal or Tejpal? She told family members that though she was married to the elder brother, it was the younger brother who had been taking care of her and her children.
After waiting for two days, the snake charmers and took away Chhatrapal with them, saying that they need to take him to their 'guruji' (teacher) in West Bengal for a thanksgiving ceremony.