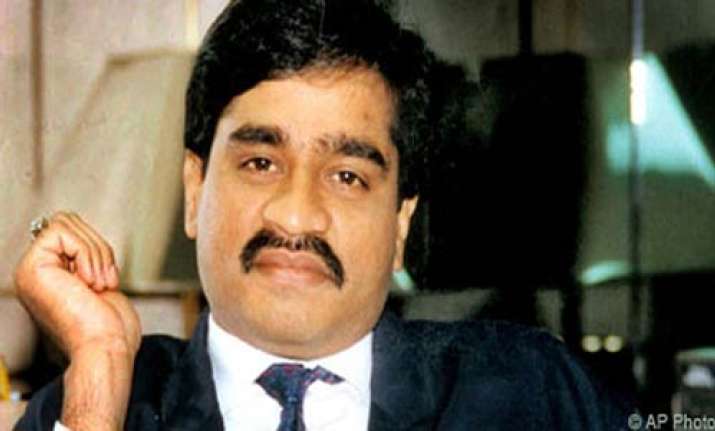 Mumbai, May 23: Underworld don Dawood Ibrahim has postponed the wedding reception of his son, Moin, next week, reports Times of India.The report said, Dawood is busy trying to protect himself in Pakistan and trace the person who fired outside his brother's house in Mumbai last week.Sources close to the Dawood family in Mumbai said he has been going through a tough time since al-Qaidas former chief Osama bin Ladens death.

While India has demanded that Dawood Ibrahim be handed over to them,a shootout outside the house of his younger brother,Iqbal Kaskar,has left the don puzzled.Kaskar was not present when the firing occurred but his bodyguard,Arif Bael,was killed in the attack.The nikah will take place as per the schedule on May 27,a Friday, a source close to the Dawood family in Mumbai said.

The wedding reception was to be held on May 28.However,due to the ongoing difficulties, Dawood has postponed the reception and a new date has not been fixed yet.

Dawood Ibrahim lives in a 20,000 sq ft bungalow in Karachi's Cliffton Road area. The bungalow is guarded by Pakistani Rangers and monitored by the Inter Service Intelligence (ISI) of Pakistan.Dawood's eldest daughter, Maahrukh was married in 2005 to Pakistan's former cricketer, Javed Miya Dad's son Junaid.

His second duaghter was married this February. "Dawood wanted to throw a big party for Moin's wedding since it would be the last wedding of his children. But due to the changing scenario, he is taking precaution," the source added.

Moin will be getting married to Benazir, a Pakistanborn Canadian national. The nikah, say sources, will take place in a mosque to avoid any law and order problem. Earlier, it was said Dawood may bless the couple through videoconferencing. However, it is still not clear whether he himself will attend the nikah.