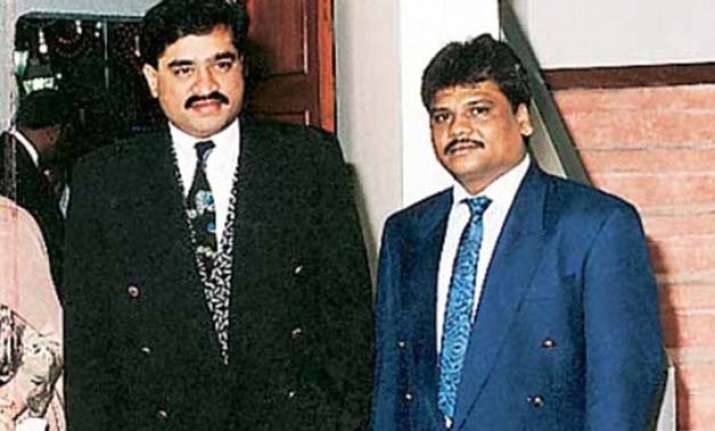 New Delhi: Dawood Ibrahim's lieutenant Chhota Shakeel had come really close to eliminate his rival Chhota Rajan early this year, an intercept by intelligence agencies has revealed.
D-Company had planned several times to kill Dawood's arch-enemy Rajan in the past but failed. This time, Shakeel had even pinpointed Rajan's location.
In April this year, intelligence agenies intercepted a phone number 0097150 4@@@@@@, which is listed in Nepal. The intercepts reveal Chhota Shakeel talking to a particular person in India and planning a hit on Rajan.
Chhota Shakeel was then in Karachi and Chhota Rajan was hiding in Newcastle, Australia. The man in India is a former associate of Chhota Rajan who disclosed his location to Shakeel.
Dawood's main man Chhota Shakeel, always on the radar of intelligence agencies, was recorded talking in a mix of Urdu and Hindi and trying to convince Rajan's lieutenant to snitch on him.
"He has been trying to project us in bad light and pretends to be a patriot," Shakeel was heard telling Rajan's aide. He was heard promising a generous reward for ratting.
Shakeel told Rajan's aide, "Last time, too, he had a narrow escape. You just open up and help us. We will make sure he is taken this time."
Persuading him in return of a generous reward, he said, "The power is this side. He will keep running around. Trust me, if you... you will be taken care of."
The aide gave away Rajan's precise location in Newcastle, Australia to Shakeel after which a plan was devised to remove him from the scene.
A few shooters were immediately dispatched from a Middle-Eastern country to Australia with clear instructions to eliminate him at any cost.
Rajan was tipped off by someone, who was also keeping tabs on Shakeel's conversations. He immediately went underground and then left Australia to a location unknown to Shakeel and his mole.
The intelligence agency which was keeping tab on the whole movement, has submitted its report to Ministry of Home Affairs.
Dawood's men have made several attempts on Rajan's life but he escaped every time. They had come very close to kill Rajan when they cornered him in a crowded Bangkok market and fired several rounds. Rajan sustained multiple bullet injuries but survived and has been hiding ever since at unknown locations, changing every now and then.