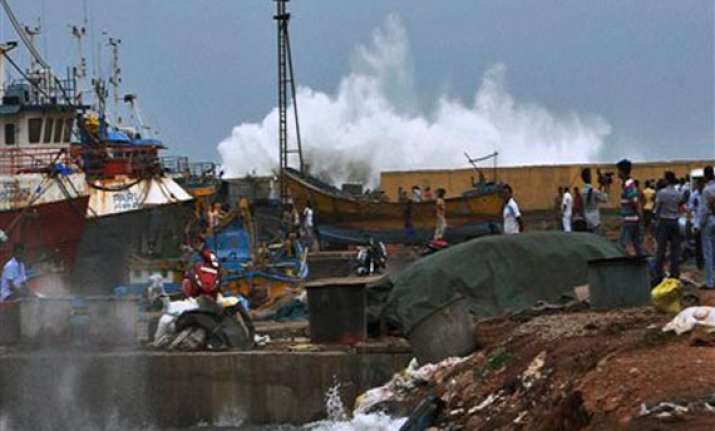 Srikakulam(AP): Srikakulam, the coastal town of Andhra Pradesh, which alongwith Odisha's Gopalpur, bore the brunt of Cyclone Phailin, has faced widespread devastation, initial reports on Sunday morning say.
Roads are blocked because of uprooted trees, and three teams of National Disaster Response Force have reached the town, but unable to move forward because of blocked roads in Kaviti and Barua.
NDRF commandant Prashant Dar said, preliminary estimates are that the town has faced widespread devastation.