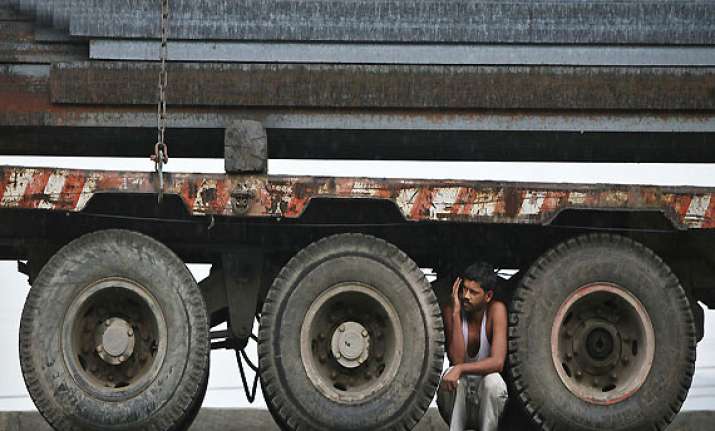 Paradip (Odisha):  Scores of fishermen, who have fled their thatched huts in a seaside colony in Paradip, have taken shelter inside trucks parked on the National Highway near Paradip port.
The evacuated people said on Saturday, they had nothing to eat since morning, and were finding it difficult to access drinking water.
Women who have left their thatched homes in the fishermen 'bustee' (colony), which used to house nearly 2,500 people, said, they were forced to take shelter inside parked trucks. "We don't even have drinking water. We ddidn't have food since morning", said a woman.
The revelation flies in the face of lofty claims made by Jagatsinghpur collector that adequate food stocks have been stored to meet any eventuality.
Meanwhile, the seashore  appears to be in torment, with huge tidal waves lashing at the sea coast, following by strong winds ahead of the arrival of Cyclone Phailin.