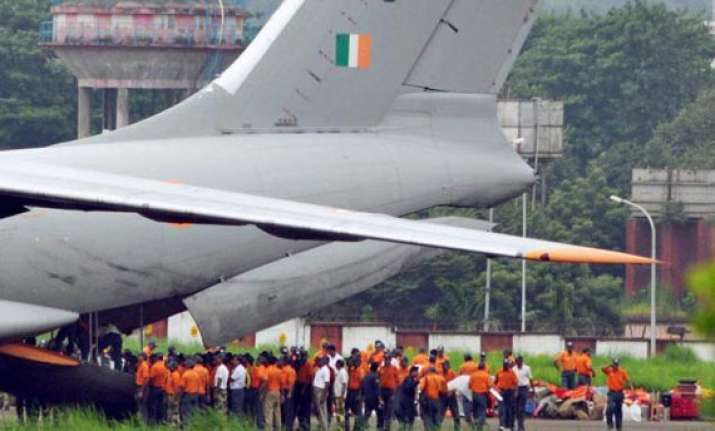 New Delhi: Defence Minister A K Antony has put all three armed force services on alert in view of the impending super cyclone Phailin raging towards the Andhra Pradesh and Odisha coast.
Army has been asked to keep columns ready to go to the aid of civil authorities in Odisha and AP.  
Eighteen IAF helicopters, 4 transport aircraft, 300 army personnel and navy diving teams have been kept on standby in Odisha. Helicopters have been deployed in Bhubaneswar alongwith National Disaster Response Force teams, numbering 28.
The intensity of Cyclone Phailin could be greater than that of Hurricane Katrina that took a tool of 1800 lives on August 23, 2005 in the US.
Army troops, and equipment have been airlifted to Bhubaneswar. Navy, NDRF,  ODRF units are ready for rescue operations.