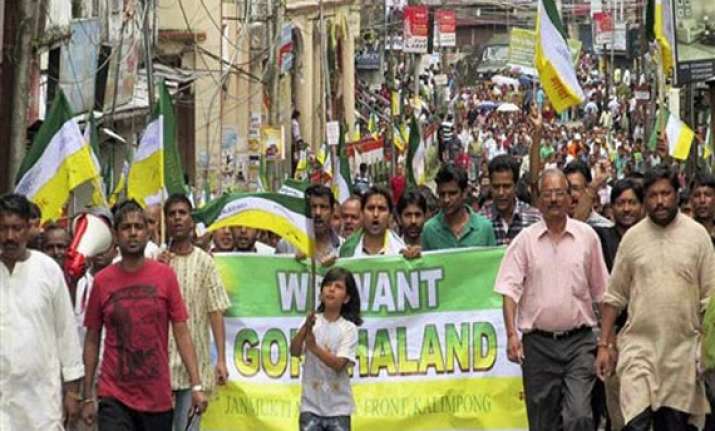 Kolkata: Alleging that the steps taken by the West Bengal government were provocative and instigating unrest in Darjeeling, the CPI(M) yesterday urged Governor M K Narayanan to take the initiative for a tripartite meeting on the issue.
"We request the Governor to take up the matter with the union and the state government to initiate a tripartite meeting and convene an all party meeting at the state level," senior CPI(M) leader Surjyakanta Mishra said after writing to Narayanan.
Mishra, who is the Leader of the Opposition, accused the state government of opening a 'pandora's box' by retaining the Gorkhaland demand of the GJM in the tripartite agreement on Darjeeling.
"The steps the state government is at present taking is only instigating unrest in the hills.
It should stop taking such steps and sit for talks, as dialogue is the only solution to this problem," Mishra said.
Mishra, however, welcomed Chief Minister Mamata Banerjee's proposed visit to Darjeeling next month and hoped that the state government would take up relief and restoration work with the GJM in the hills which was hit by storm and rains.
"We hope that this will ensure normalcy in the hills, ensure smooth functioning of the GTA without any unwanted or unavoidable excess on the part of the state government," said Mishra, hinting at the arrest of GJM leaders and supporters in the hills.