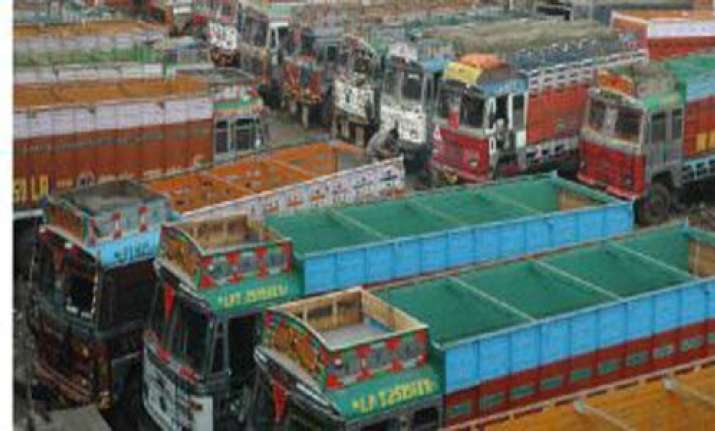 New Delhi, Jun 26 : Road transport rates are expected to go up with the Rs 3 litre hike in diesel price, say transporters. This can push freight rates up by 8-10 per cent.

Transporters associations are demanding a rollback. Already, freight rates have risen by Rs 2,000 per 10 tonne. For major metros like Delhi to Chennai, Kolkata and Mumbai, prices moved up by Rs.2,000 to Rs 51,000, Rs 26,000 and Rs 23,000, respectively, says a media report

Delhi transporters' association on Saturday threatened to go on strike if the government did not reverse the hike. But oil minister S. Jaipal Reddy has ruled out a rollback.

The All India Motor Transport Congress also demanded a rollback in diesel prices saying, "AIMTC strongly protests and deplores the current hike in diesel price. We request the Prime Minister and the finance minister for a I00% rollback of the diesel price hike," the organization said.

Striking a contrary note, Indian Foundation of Transport Research and Training's S P Singh warned that truckers and service providers like couriers might be planning unjustified hikes.

"Based on market feedback we apprehend an arbitrary increase in truck rentals and retail parcel rates as in the past. The government should check this," he said. "The increase should not be more than 4%, whereas truck unions are gearing up for more than 10% hike," he said.

"Freight rates will go up by 8-9% for all routes from today because of the increase in diesel rates," North India Motor Road Transport Association president Charan Singh Lohara told PTI. The impact is sure to be felt on prices of perishables like vegetables as well as industrial items.