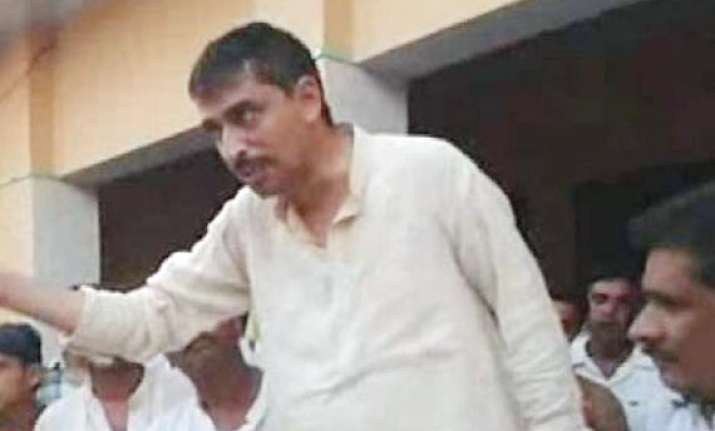 Saharanpur (UP): Controversial  Congress Lok Sabha candidate Imran Masood was today arrested and later sent to 14 days judicial custody for his hate speech in which he allegedly threatened to "chop" Narendra Modi "into pieces", remarks that sparked an outrage and prompted an angry reaction from the BJP which took up the matter with the EC.
Masood, 40, who was arrested in the wee hours by police from his residence here, was produced before Deoband Judicial Magistrate Archana Rani who rejected his bail plea and sent him to judicial custody for 14 days. Meaning that he would not be there during election campaign in Saharanpur, where polling is due on April 10.
The Congress candidate said he has no remorse for making the remark. Masood said, he was ready to go to jail not once, but 100 times for speaking against Modi.
"It is all BJP's plotting. I don't have any remorse as I did no wrong. I will not apologise either to Narendra Modi or to the BJP," Masood, who had yesterday expressed regret for his remarks, told reporters.
Soon after his arrest, Congress Vice President Rahul Gandhi after initial hesitation, to decided to go ahead with his rally in Saharanpur today.
Rahul Gandhi told the rally in Saharanpur that Masood had made these remarks six months ago. He however hastened to add that such harsh language was not reflective of Congress ideology.
The video footage showing Masood attacking the BJP Prime Ministerial candidate, had gone viral on the web.
SSP Saharanpur Manoj Kumar said, "We received a video footage of Masood. Based on its review a case was registered in Deoband Police Station against him".