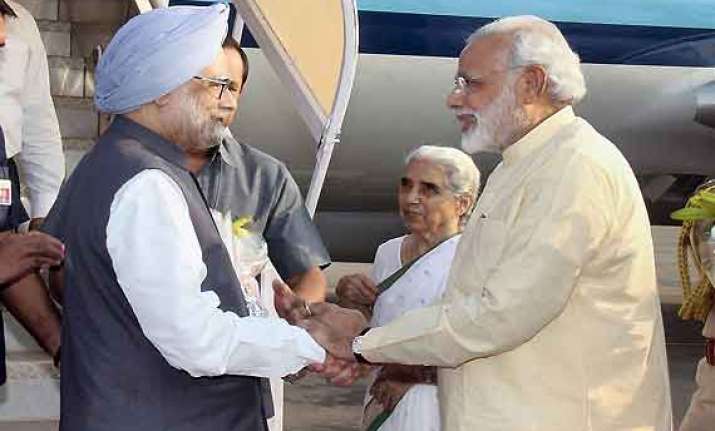 Ahmedabad: Congress and BJP today engaged in a public spat over Sardar Patel's legacy with Narendra Modi saying India's "fate and face" would have been different had he been its first prime minister and Manmohan Singh reminding the saffron party's PM candidate of the 'Iron Man's' "secular outlook".
The function to mark the inauguration of the renovated Sardar Patel Museum virtually turned into a debate between the Prime Minister and Modi over claim to the legacy of Patel, independent India's first Home Minister.
"The country will always have one complaint, every Indian will always regret and feel the pain...Had Sardar Saheb been our first prime minister, the country's fate would have been different, the country's face would have been different," Modi, who is seen as trying to fashion his image after the 'Iron Man', said.
Modi has been targeting the Nehru-Gandhi family for promoting "nepotism" and his comment could be seen as a veiled attack on the country's first Prime Minister Jawaharlal Nehru.
Singh, as if certain that Modi would try to appropriate Patel's legacy, reminded him of the leader's association with the Congress and his secular outlook.