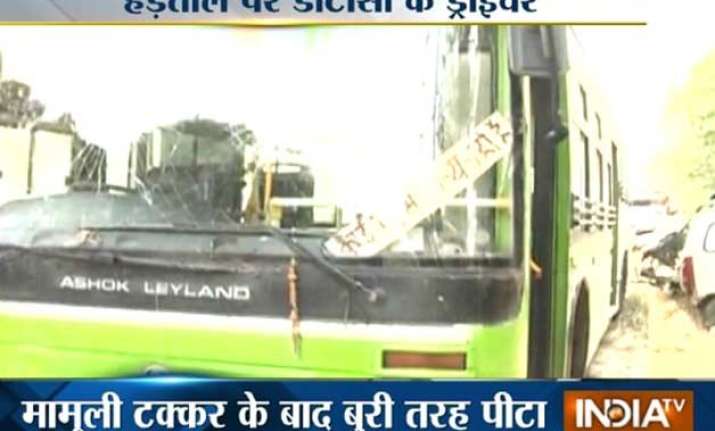 New Delhi: Protesting against lack of security, Delhi Transport Corporation (DTC) drivers have refused to run the buses today.
Commuters depending on buses for their travel needs are having a tough time.
The strike comes a day after 42-year-old bus driver Ashok was beaten to death by a motorcycle rider after the bus he was driving hit the motorcycle in Mundka area of west Delhi.
Holding firm on their stand, DTC drivers and conductors have said that they will not allow buses to ply until victim's family is given a compensation of Rs 1 crore and a family member is given a permanent job in DTC.
A police officer said the motorcyclist and his mother, who was riding pillion, fell on the ground after being hit by the bus following which he entered into an argument with the bus driver.
The heated argument progressed to the motorcyclist beating up Ashok -- whom the former then left in an unconscious condition.
The driver was rushed to a nearby hospital where doctors declared him brought dead. As per the driver's medical report, he has no external injury mark on his body.
The biker left the spot before the police could reach there.