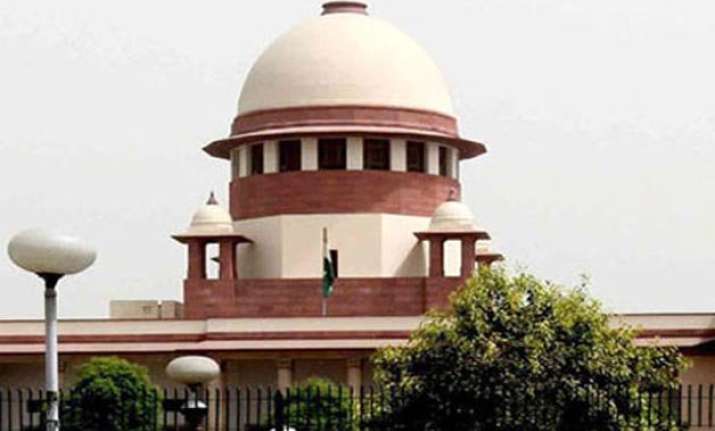 New Delhi: Supreme Court on Thursday asked the Central government to list how many persons with 'doubtful integrity' have been appointed as judges in the top court and High Courts by two-decade-old collegium system.
A five-judge Constitution Bench, headed by Justice JS Khehar, observed that it is not concerned about members of the National Judicial Appointments Commission (NJAC) but was definitely inclined to examine the new law's validity on the principles laid down by the top court in its previous judgements.
The bench, while noting that the collegium system had limited but sufficient transparency, said that collegium is not a closed door system.
"To throw it open to all and sundry would invite a lot of representations. It still cannot be said that it is not transparent," said the bench comprising Justices J Chelameswar, Madan B Lokur, Kurian Jospeph and Adarsh K Goel.
The Narendra Modi government had earlier this month notified the NJAC Act, 2014 for bringing in a change in the existing system for appointment of judges in Supreme Court and high courts.
According to government, the new law provides for a transparent and broad-based process of selection of judges of the Supreme Court and High Courts.
The court said that it did not have power to question the will of the Parliament in framing the new law and that its task was to rather examine its validity on the Constitutional principles.
It said that the independence of judiciary was pivotal and for that things have to be done in the right and best way, no matter who are people involved in it.
"There was a system (collegium) and we think it was good. The government felt that it needed to be replaced with something else. Do your best and do the right things... there can be situations where things going wrong. The answer is independence of judiciary, no matter who is on it or who is off it," it said.
The NJAC's six members would be the Chief Justice of India (CJI) and two seniormost apex court judges, the Union Law Minister and two eminent people nominated by a committee of the Prime Minister, the Leader of Opposition or the largest opposition group and the CJI.
Under the NJAC Act, any two members of the commission can veto any appointment. The NJAC will be chaired by the Chief Justice of India.