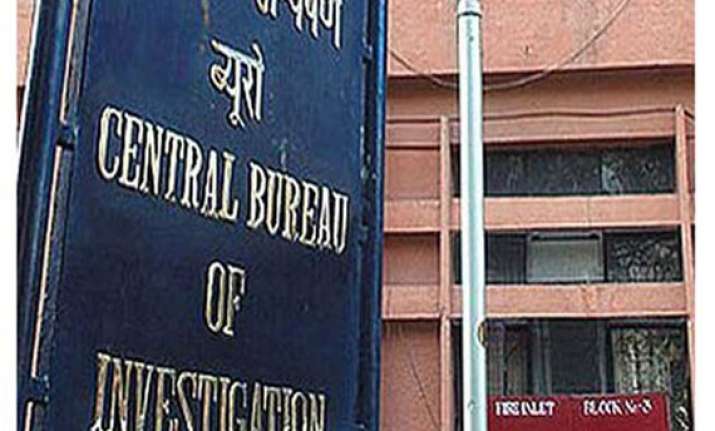 New Delhi, Nov 19 :  CBI today questioned the son and the nephew of Congress MP Vijay Darda in connection with alleged irregularities in coal mine allocation to JLD Yavatmal Energy Limited.
The agency today called Devendra Darda, son of Vijay Darda, and Rishi Darda, son of Vijay's brother Rajendra Darda who is a cabinet minister in Maharashtra government, at its headquarters for questioning, CBI sources said here.
Devendra is a director in JLD Yavatmal and accused of cheating and misrepresentation of facts during the coal block allocation process to grab a coal block in Maharashtra.
The sources said the duo were questioned for nearly five hours about the company profile, investments and relations with IDFC which were allegedly used to inflate its networth and bag Fatehpur East coal block in Chhattisgarh.
In its FIR against JLD Yavatmal Energy Limited, CBI has named Vijay Darda along with Devendra, and other former and present directors including Rajendra, Manoj Jayaswal, Anand Jayaswal and Abhishek Jayaswal.
CBI has booked Devendra Darda in another case which relates to alleged irregularities on the part of AMR Iron and Steel which got Bander Coal Block in Maharashtra.
In its FIR in JLD Yavatmal case, CBI alleged the company, in order to embellish its claim for the coal block, had fraudulently claimed in the application form that it has been jointly promoted, controlled and managed by Lokmat group and IDFC Limited and claimed the net worth of Rs 2544.19 crore of IDFC and Rs 73.38 crore of Darda owned Lokmat group in its support.
The company would not have qualified for coal but for this, CBI alleged.