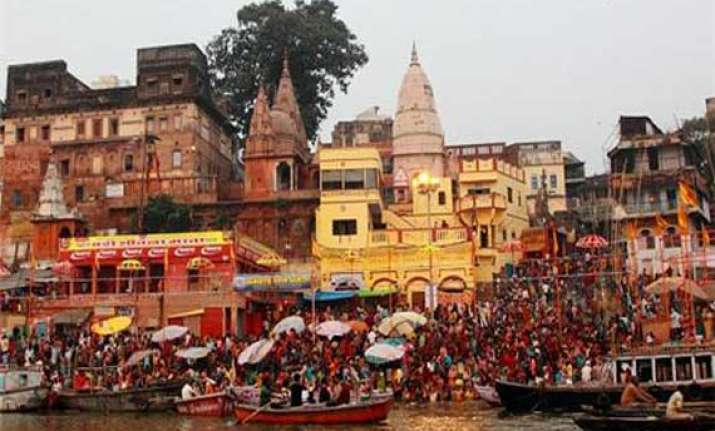 Varanasi: In the labyrinthine lanes of Kashi, which is believed to be "older than history, older than tradition and older even than legend," stands a structure at the corner of its busiest crossing, where rooms are reserved for death.
The two-storied hospice 'Kashi Labh Mukti Bhawan' hosts the elderly who wish to spend their last days in the search for spiritual liberation.
Shanti Devi, 85, lies wrapped in bed sheet in one of the 10 rooms of the temple-cum-building. Her corner room, lit with incense sticks, is next to a small temple inside the premises, which is most active at the time of dusk and dawn.  
Devi, who travelled all the way from Newada in Bihar, mostly chants mantras near her room's window. A priest, one appointed for every patient, comes regularly in her room to check in on her.