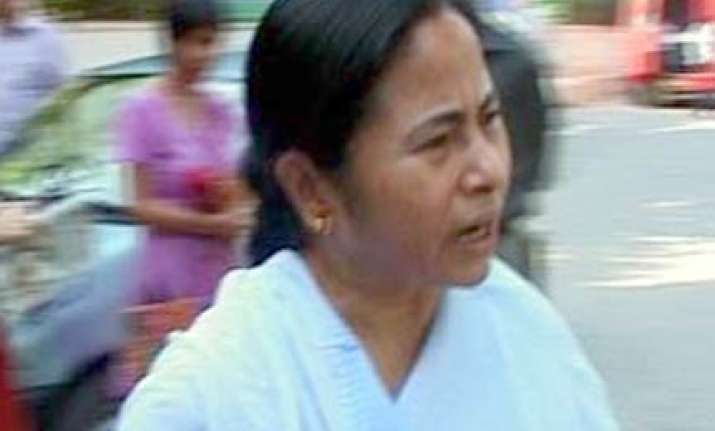 Kolkata: The West Bengal government on Wednesday ordered a CID probe into Monday's incident in which a truck hit a vehicle in the convoy of Railway Minister Mamata Banerjee at Kolaghat when she was returning from Lalgarh after addressing a rally.
"The CID will look into the complaints regarding the incident," state Home Secretary Samar Ghosh, who yesterday termed it prima facie as an accident, told reporters at the Writers' Buildings.  The Railway Minister complained of chest pain after the incident. One of Mamata's bodyguards was injured when the truck coming from the opposite direction swerved and hit the car. The driver was later arrested.
Trinamool Congress leader Subhendu Adhikary, MP, lodged a complaint with the police at Kolaghat alleging that a murderous attempt was made on the life of the Railway Minister.
Banerjee's additional private secretary Ratan Mukherjee had alleged yesterday that it was an attempt on her life because of a serious security breach which should be properly investigated.
State DGP Bhupinder Singh had yesterday alleged that the Railway minister's car had made an unscheduled and sudden halt. He also said that Banerjee did not accept security under Z-plus category to which she was entitled to. PTI