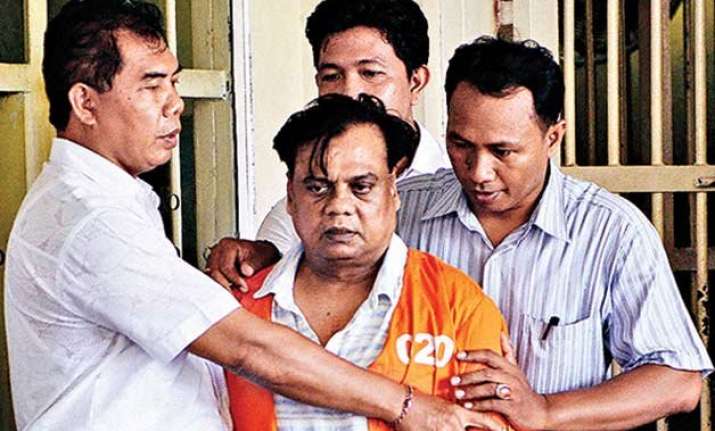 New Delhi: Maharashtra government is making all arrangements to provide adequate security to fugitive underworld kingpin Rajendra Sadashiv Nikhalje alias Chhota Rajan.
The mafia don, who will be deported to India on Thursday, is likely to be housed in the same cell at Arthur Road jail where 26/11 terrorist Ajmal Kasab was kept following his arrest in 2008.
The state government on Tuesday issued an order giving the high security cell in circle 12B of Arthur Road jail to Mumbai police on a lease rent of Rs 1. The order was issued by Home Department's Section Officer Deepak Jadiye, Mumbai Mirror reported.
Chhota Rajan is likely to be lodged in the same cell which was specially constructed for terrorist Ajmal Kasab, the English daily said quoting government sources.
The cell also has a medical ward that was constructed during Kasab's term, where Rajan can be treated for his kidneys.
"The JJ Hospital has been told to shift a machine for Rajan's dialysis," said a senior officer of prisons department. In case, Rajan needs a kidney transplant, he could be operated at JJ Hospital.
The security inside will be managed by Mumbai police. The police have asked the state to arrange for paramilitary forces for its perimeter security.
Rajan will not be taken to any court. All the proceedings will be done via video conferencing from this cell, which is being activated here, said home department sources.
Also authorities will keep Rajan in isolation as some of the accused facing trial in the 1993 serial blast case are lodged in the same jail.
The Mumbai Central Prison also referred to as Arthur Road jail, built in 1926, is Mumbai's largest and oldest prison. It houses most of the city's prisoners. It was upgraded in 1994 to become a central prison and given its current official name, but is still popularly referred to as Arthur Road jail. The jail occupies 2 acres of land.