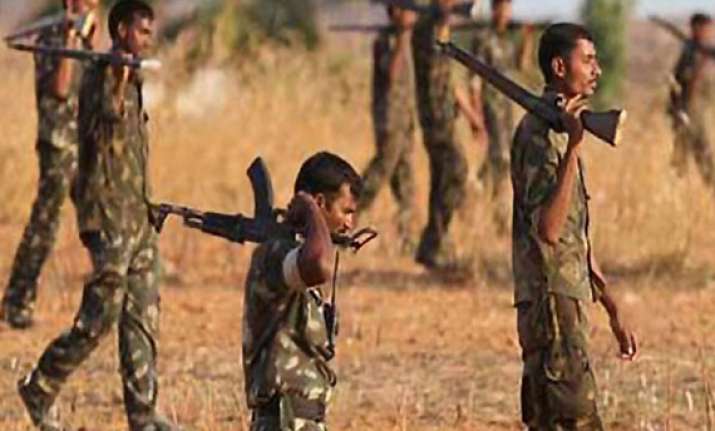 Raipur: To keep a close watch on inter-state movement of Naxals, Chhattisgarh Police has recommended improvement of road connectivity to strategic locations near border areas of Maoist-hit Bastar region. 
Police have recommended construction of 40 roads in Bastar to help inter-state operations with neighbouring Andhra Pradesh, Odisha and Maharashtra besides accelerating the economic activities in the area.
The recommendation also includes improvement of road connectivity between several police stations for swift mobilisation of security forces in restive Bastar, spread across an area of about 44,000 sq kms.
"Secure road connectivity is the backbone of effective anti-Naxal operations and logistic and administrative support.
Recently, we have identified different locations and recommended construction of around 40 roads in the region," Additional Director General of Police (Naxal operations) RK Vij told PTI.
"It includes development of inter-state highways and connectivity between several police stations of southern districts namely Sukma, Narayanpur and others," he said.  
"We have always got a positive response from the state on our recommendations," he expressed.
Being well acquainted with the dense forests and hilly terrain in the region, the Naxals easily move from one place to other.
Contrary to this, security forces face serious trouble in the movement during operations due to lack of road connectivity, an intelligence bureau official said, on condition of anonymity.
"In the recent Darbha Naxal incident, cadres fled to Odisha after executing the attack within few hours. To tackle with ultras, during such eventualities we need better routes," the IB official said.