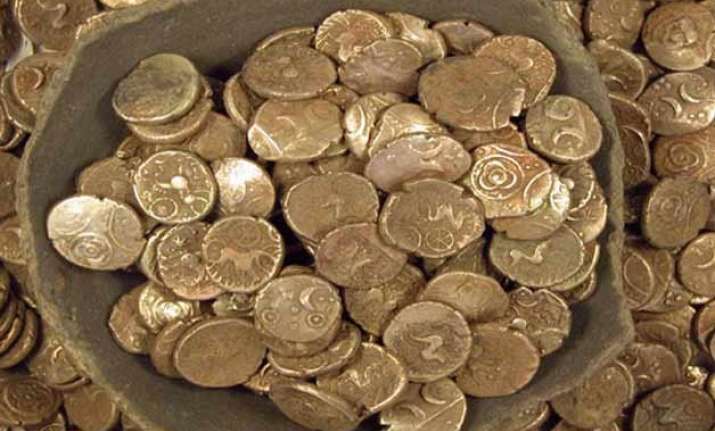 Etah: A jar containing several century-old silver coins was found by labourers while they were digging up land at Sakeet town here, a police officer said today.
Sakeet Circle Officer (CO) Asaram said that the labourers found the jar while they were digging up the vacant piece of land.
The coins appear to be about 100 years old and bear obverse portraits of Queen Victoria, the CO said.  Upon finding the silver coins, labourers and some passersby took them away, he said.  
The police have so far recovered 45 coins from some of them and are on lookout for others who took the coins, Asaram said.