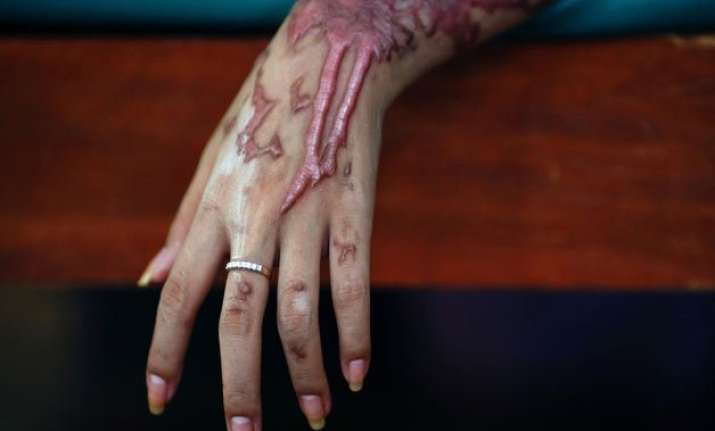 New Delhi: To ameliorate the suffering of acid attack victims, the Centre today directed all states to ensure speedy disbursal of compensation amount as well as timely treatment for them.
A high-level meeting, chaired by Union Home Secretary L C Goyal and attended by representatives of state governments, decided that acid attack cases must be handled with full sensitivity and streamline the current process for speedy and timely disbursal of compensation money including first-aid as well as medical treatment to victims.
"The Home Secretary emphasised upon the need for speedy disbursal of compensation amount as well as timely treatment of acid attack victims in accordance with the provisions of Section 357C of the CrPC," a Home Ministry statement said.
The Supreme Court had said that an acid attack victim should be given Rs three lakh as compensation by the state government concerned.
According to Section 357 C, all hospitals, public or private, whether run by central government, state government, local bodies or any other person, shall immediately, provide the first-aid or medical treatment, free of cost, to the victims.
Union Health Secretary B P Sharma, who also attended the meeting, advised the states to make use of the Clinical Establishments Act to provide first-aid or medical treatment with special focus on acid attack victims.
Sharma also emphasised the need for capacity building of state government doctors in plastic surgery at specialised institutions identified by the Union Health Ministry.
The officials reviewed the current status of the efforts made by the states and union territories related to notification of victim compensation scheme and treatment of such victims, in pursuance of the directions issued by the Supreme Court.