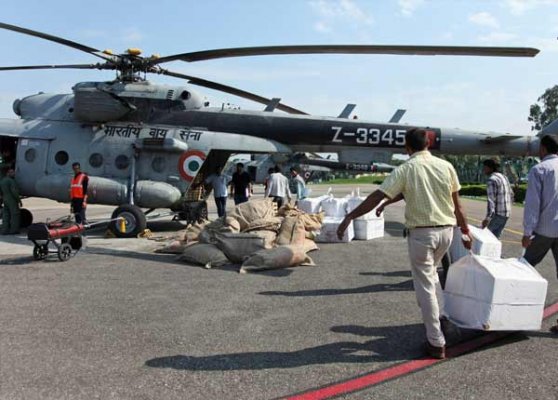 New Delhi: The Central government has asked the Jammu and Kashmir government to provide daily report on the relief and rehabilitation assistance to the people in order to ensure that there are no gaps in distribution on the ground.
The National Crisis Management Committee (NCMC) under the Chairmanship of the Cabinet Secretary Ajit Seth had on Monday reviewed the relief work in flood affected areas of the state.
The representatives of the state government briefed the NCMC about the current situation.
The NCMC was informed that the supply of dry ration, drinking water, blankets and medicines is being made to the State regularly through the all available means of transportation.
The officials from various ministries, including Telecom, Power, Civil Aviation, Railways, Health, Road Transport and Highways, Home and Defence, also briefed the committee about the relief and rehabilitation work.
Floods claimed over 200 lives in the Valley. Over 2,34,000 flood-hit people have been rescued so far.