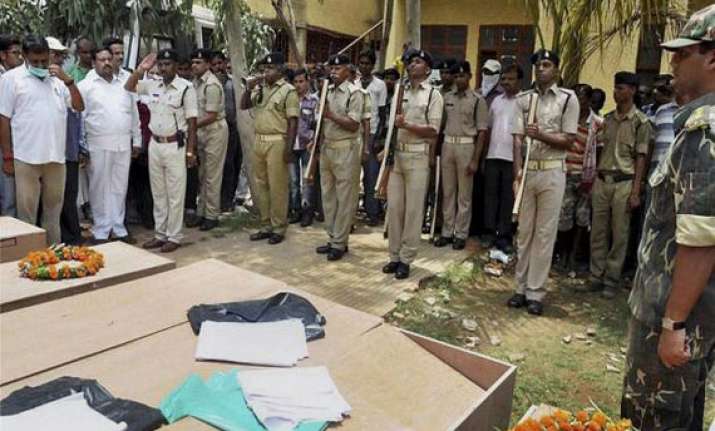 New Delhi, May 28: Anti-Maoist operations will be intensified in the aftermath of the attack on Congress leaders, the government today said but ruled out holding peace talks with the extremists unless they abjure violence.
Union Minister of State for Home R.P.N. Singh said as Maoist killings have peaked in the last six months, there was an urgent need to relook the policy dealing with the Maoists.
"The Maoists have no respect for human rights. There is a need to relook the policy dealing with (them). There will be more active operations," he told reporters in New Delhi.
Mr. Singh said when former Home Minister P. Chidambaram had announced the offer of dialogue to the Maoists, they did not come forward and hence time has come to review the situation.
"They are not interested in talks or following the democratic process. There will be no talks unless they abjure violence," he said.
Referring to Saturday's attack in Bastar region, where 27 people, including PCC chief Nand Kumar Patel, were killed, he said government would ensure that activities of political parties were not disrupted by extremists and Standard Operating Procedures would be framed for political parties, their programmes and on movement of leaders.
"We will ensure that political parties have their space without any disruption. We will ensure that such violence do not take place in future. SoPs have to be adhered to," he said.
Mr. Singh also said the Centre has to review the policy of giving development funds to Maoist-hit States, adding many of them have not been able to utilise money given in the past.
"Unfortunately, in some States money is lying unutilised for years. There should be mechanism that funds reach the intended district for development without delay and they are spent for the benefit of common people," he said.