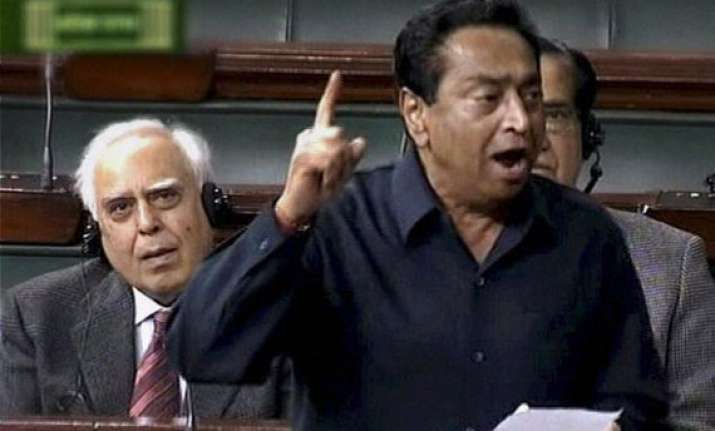 New Delhi, Dec 12 : Bowing to opposition pressure, the government on announced a time-bound inquiry by a retired judge into reports of lobbying by retail giant Walmart to gain entry into India.
Parliamentary Affairs Minister Kamal Nath made the announcement as soon as the Lok Sabha met for the day.
"Government will appoint a retired judge to hold a time-bound inquiry into the media reports regarding Walmart,"  Nath said.
The issue of retail giant Walmart lobbying in the U.S. for access to Indian markets created storm in Parliament during the past two days with parties demanding time-bound probe by a Joint Parliamentary Committee or a judicial panel to ascertain if bribe was paid here.
UPA's outside supporters the RJD and the SP, which last week bailed out the ruling coalition in FDI in retail matter, were among those demanding a thorough probe into reports that money was spent in India.
The demand for JPC probe was made by the BJP, the JD(U), the AIADMK, the Trinamool Congress, the RJD and the CPI while the SP sought a judicial inquiry as they contended that the country had been put to shame. They insisted that the probe should be time-bound.